CCBL Personnel
Cape League Personnel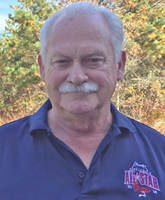 Chuck Sturtevant
President
Chuck started in 1987 with the Falmouth Commodores as President. In 1989 to 2006 he served as the General Manager and Treasurer. Chuck then served four years as a Vice President with the league where he was involved in the All Star games at Fenway Park. Chuck then moved over to Bourne where he was the Treasurer for 2 years and General Manager for 4 years.
During his years he has been a member of the League Executive Board. He has been a member of the Finance Committee and the Hall of Fame Committee. Chuck was the first recipient of the of the Dick Sullivan Executive of the Year award in 2006. He also has been named the John Wylde General Manager of the Year Award in both 2014 and 2015. He brings a wealth of knowledge and understanding of the league to his new position. Chuck and his wife Rose reside in Mashpee. He is a graduate of Northeastern University and is the Controller of Teledyne Test Services in Marion Mass.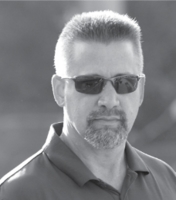 Eric Zmuda
Commisioner
Zmuda is a lifetime resident of Cape Cod and a US Army veteran. He was born and raised in Falmouth. After graduating from Falmouth High School, he entered the U.S. Army where he served four years of active duty. As part of the 2nd Armored Calvary Regiment, he served in Operation Desert Shield/Storm in Saudi Arabia.
Eric and his wife, Lisa Zmuda, also a Cape League official, got their start with the CCBL in 2010 as a host family and franchise volunteers. A father of two, Eric loved the experience of hosting young ballplayers and was eager to find additional ways to serve his hometown team. He became a Falmouth Commodore's board member in 2012, and served as Assistant GM prior to taking on the role of General Manager in 2013. Eric has also coached for the Falmouth Little League, and he served as a coach and board member for Falmouth Babe Ruth.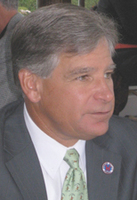 Tom Gay
Vice President
Thomas P. Gay, Esq. was first elected the President and General Manager of the Wareham Gatemen in October of 2009. He continues as President and CEO of the Gatemen and has been a member of the CCBL Executive Committee since 2009. A native of Taunton, Mass., he is a graduate of Salem State College and Suffolk University Law School. He is a partner in the law firm of Gay & Gay, PC in Taunton, where he has practiced law for over 40 years.
Tom spent many years as the director of the Town of Marion Little League, Commissioner of the Southcoast Youth Baseball Alliance and President of the Gateway Babe Ruth League, all the while coaching two or three teams each year. Through these organizations and as a host family with the Gatemen since 1997, Tom established a relationship with Wareham long-time President/GM John Wylde. In 2006 Tom joined the Gatemen organization as the Asst. GM assisting John in a multitude of duties in anticipation of becoming the next GM of the Wareham Gatemen. Tom helped recruit players and hire coaches. He attended CCBL meetings with John, getting to know the operation of the Cape League and the Wareham Gatemen. In 2009, John Wylde officially resigned, asking Tom to take his seat. Tom has established a strong relationship with college coaches throughout the country and actively communicates off season with each player prior to their arrival for the season
A past Assistant District Attorney for Bristol County, he was selected to be one of the prosecutors in the re-enactment of the trial of Lizzie Borden before the Bristol County Superior Court in November 2009. He has been the recipient of several awards recognizing his efforts on behalf of the youth of the Wareham/Marion communities, including the 2008 Massachusetts Bar Association Community Service Award and the 2011 Lowell Spinners "Greg Montalbano Award" presented to a local baseball ambassador who has gone above and beyond being a leader in the community and in the game of baseball. He was the recipient of the CCBL Executive of the Year in 2012 in recognition of his work directing the Gatemen to the 2012 Championship.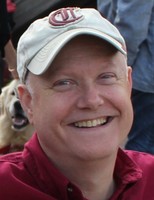 Paul Logan
Treasurer
Paul has been involved with the Cape Cod Baseball League since 2001, primarily as a volunteer with the Cotuit Kettleers. Paul was the Kettleers President from 2008-2018 and prior to that was a Vice President with Cotuit from 2002-2008. Paul again serves as a Kettleers Vice President while also serving as a Cape League Vice President. Paul's work with the league office began in 2009 and he has served on the All-Star Game Committee, Finance Committee, Search Committees, Nominating Committee, Cape Cod Baseball League Foundation, Transportation Services, etc. Paul was named as the Cape Cod Baseball League's Executive of the Year in 2010 and he has been part of three Cape League Championships while a Kettleers Board member and volunteer. Paul is a 1978 graduate of Chelmsford High School and a1982 graduate of Bentley University. Paul and his wife Janet (also a Kettleers volunteer) live in Cotuit. Similar to many Kettleers and Cape League families, Paul and Janet's two daughters Kristen and Lauren were volunteers and interns for several years with Cotuit.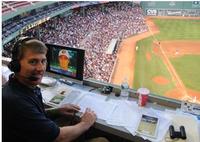 John Garner
Director of Broadcasting
John Garner has served as Director of Broadcasting for the Cape League since 2000. For more than 15 years, he served as Director of Public Relations before stepping down in September of 2016. He is liaison for television, radio and internet broadcasts. John is a 1977 graduate of Plymouth State University where he majored in history and geography, played on the men's basketball team and is a member of its hall of fame. He was assistant commissioner of the ECAC for 13 years and is currently a single copy circulation manager and contributing sports writer for the Cape Cod Times. Garner is vice chairman of the CCBL Hall of Fame Committee and chair of the league's broadcast committee.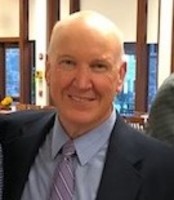 Mike Richard
League Historian
Mike Richard is a relative newcomer to the Cape, moving to Sandwich in 2013 after spending 35 years in public education. He was an English teacher and guidance counselor at Gardner High School in Central Massachusetts. He received his Bachelor's Degree in English and his Master's Degree in Counseling from Fitchburg State University.
Mike has spent more than 40 years in the journalism field as a sportswriter and columnist for The Gardner News and the Worcester Telegram & Gazette. He is the author of two sports books: "Glory to Gardner: 100 Years of Football in the Chair City" and "Super Saturdays: The History of the Massachusetts High School Super Bowl." He has also authored many pieces for various publications and anthologies for the Society of American Baseball Research (SABR).
In 2016, he was hired as sports writer for the Barnstable Patriot where he has covered Cape Cod Baseball League games and written other baseball features. It was though this position he began researching the history of the league dating back to 1923, which has led to this role as official league historian.
He and his wife Peggy are retired and live in Sandwich. They are the parents of a son Casey, a daughter Lindsey and have two grandchildren.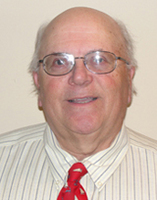 Jim McGonigle
Director of Communications
Jim McGonigle has served as a dedicated volunteer to the Harwich Mariners and Cape Cod Baseball League for over 25 years. The affable McGonigle created the inaugural version of the CCBL web-site and has served as the league's director of communications since 1991, creating a centralized telephone contact for the CCBL in the mid-1980's that still exists today. "When I got involved, there was no way anyone could contact CCBL directly," said McGonigle. "I had a business line and just told the telephone company to add Cape Cod Baseball League. The phone started ringing on Day 1 and continues to do so year 'round."
McGonigle has been Mariners' treasurer since 1994 and handled other duties including vice president, director of the Harwich Athletics Association and CCBL Director. He served as Harwich general manager in 1984-85 and 1990-92. He enjoyed CCBL championships with Harwich in 1983, 1987, 2008 and 2011.He spearheaded the 36-foot scoreboard and message center project at Whitehouse Field in 1998, the dugout project in 2002 and the installation and funding of the field lights in 2009. In 2010, Jim was presented with the coveted Fred Ebbett Lifetime Achievement Award given to a significant franchise volunteer was named after former CCBL Commissioner and Harwich baseball coach Fred Ebbett in 2003 in recognition of his unparalleled contribution to the CCBL.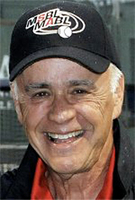 Sol Yas
Director of Officiating and Senior Deputy Commissioner
Sol Yas has been involved for 20 years in the Cape League, first as GM of the Brewster Whitecaps for seven years and since 2001, as senior deputy commissioner and director of officiating.
Yas was recipient of the Richard Sullivan Executive of the Year Award in 2009 and some of his favorite memories as GM are the relationships with hundreds of players, including Sean Casey and Bobby Kielty, who he inducted into the CCBL Hall of Fame. A highlight each summer is overseeing the Home Run Hitting Contest at the CCBL All-Star Game.
Yas has participated in men's senior league baseball, including Rhode Island Senior Baseball League and elected to its Hall of Fame in 2011. He's been a participant in the LA Dodgers Adult Baseball Camp, and inducted into its Hall of Fame in 1994. He's been an umpire for High School, Babe Ruth, AAU and Little Leagues.
Sol was born in Montreal, Quebec, but grew up in Brookline, MA, where he played on the baseball team for Brookline HS. He graduated from UMass-Amherst, and received a Master's in Business Administration from Boston College. He raised his family in Sharon, MA and currently resides in North Easton, MA, with his wife of 47 years, Susan, an attorney. They've raised three sons and have daughters-in-law, three grandsons and two granddaughters. They are involved with Autism Speaks, and helped volunteer at the New England Center for Children, raising $50,000.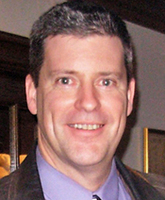 Mike Carrier
Deputy Commissioner
Mike Carrier has been named Deputy Commissioner of the Cape Cod Baseball League, replacing Jim McNally, who passed away tragically last summer. As Deputy Commissioner, Carrier will oversee the five teams in the CCBL's West Division including Bourne, Cotuit, Falmouth, Hyannis and Wareham. Attending games, he will monitor coaches and player's conduct, umpires performances, field conditions and other assignments as requested by CCBL Commissioner Paul Galop and Senior Deputy Commissioner Sol Yas.
Carrier is currently athletics director, varsity softball coach and plumbing instructor for Upper Cape Regional Technical High School and a veteran of the U.S. Navy/Naval Reserve, in which he served from 1983-2006. He served as general manager of the Bourne Braves from 2004-2011, on the Braves Board of Directors from 2002-2011 and a host family member from 2001-2011. During his tenure as GM, the Braves captured their first Cape League championship in 2009 and in 2010 won the prestigious Commissioner's Cup, awarded to the team that demonstrates the highest level of integrity and professionalism on and off the field."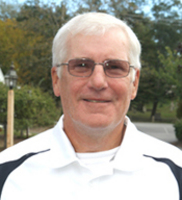 Peter Hall
Deputy Commissioner
Peter Hall is a 1969 graduate of Harvard University and was a member of Harvard's undefeated football team of 1968. He was named a member of the Coaches All Ivy League Team as a defensive end. Mr. Hall is a former 30 year veteran umpire in the CCBL. In 2004 he was the Curly Clement Umpire of the Year Award winner. He is a past president of the College Baseball Umpires Association of New England (CBUA-NE). He also is a volunteer football coach for Monomoy High School. Mr. Hall and his wife Mary Ann are happily retired and live in Chatham.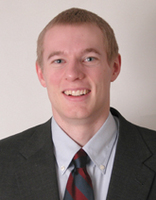 Chris Thoms
Head Statistician & Supervisor of Scorers
Chris Thoms has been part of the Cape League since 1996. He began as a scoreboard operator for the Chatham A's, became an official scorer in 1999, and became the League Statistician and Official Scoring Supervisor in 2009. His responsibilities include training all official scorers and maintaining the accuracy of all league statistics, rosters, and schedules.
Chris graduated from Bowdoin College, where he earned a mathematics degree and was a member of the men's soccer and track and field teams. He was awarded his Master's degree in statistics from the University of Massachusetts. Currently, Chris works as a Data Analyst for Zynga, the maker of Words with Friends and Farmville, in San Francisco, CA. He also is an official scorer for Major League Baseball in the Bay Area, scoring select home games for the San Francisco Giants and Oakland A's since 2013.