News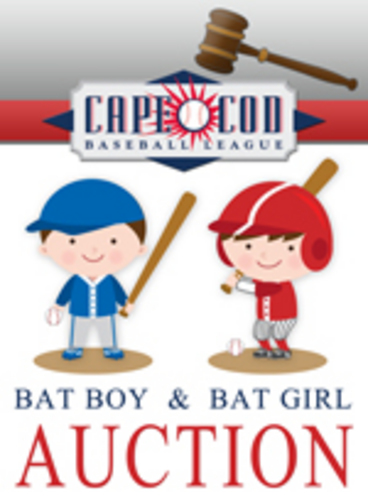 07/06/2018 7:11 AM
Article By: CCBL Public Relations Office
Current Bids
Auction has Closed

Harwich, Mass. - The excitement about this year's Cape
League All-Star game at Whitehouse Field in Harwich on Sunrday, July 22, is
mounting by the day. Not only will fans see a great matchup with future big
leaguers, but they also will get to watch the ever enjoyable Home Run
Hitting Contest and get their favorite player's autograph.

In the days leading up to the All-Star game, parents and fans will
have the opportunity to bid on one of two Batboy/Batgirl spots: one for the
East Division and one for the West Division. Winning bidders will also recieve an official 2018 All-Star Game hat, BP shirt, ball, and a game day program. Minimum age is 10 years old Opening bid is $100.

All bids must be sent to Bill Bussiere: email
[email protected] or text bids to 508-364-3164. You may text or
email to get the most recent updated current bids. Bids must include your
NAME, address and telephone number.

Online bids for the Batboy / Batgirl Bids will be accepted until
Thursday, July 19, at noon. Winners will be notified shortly thereafter.
Winners must pay in full prior to the event.