Commissioners Corner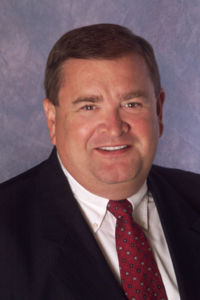 As we close out our 127th summer of the finest collegiate summer baseball in America, the 2011 season once again proved to be full of excitement right down to the last pitch. Since we expanded our playoffs only a year ago, based largely on feedback from you, our fans, little did we know at the time how overwhelmingly successful it would be. The final week of the season has now become extremely competitive as teams jockey for the final playoff positions and the actual playoffs have become very unpredictable. In 2010, the eighth and final seed in the playoffs, the Cotuit Kettleers, got red hot at the right time and ran the table to win the coveted Arnold Mycock Championship Trophy. This summer, history almost repeated itself. The eighth and final team to make the playoffs, the Falmouth Commodores, marched right through the playoffs into the Championship Series. However, they ran into the Harwich Mariners who simply would not be denied as they went on to sweep Falmouth two games to none to win their second CCBL Championship in four years. Congratulations are in order to these two fabulous franchises that brought us all excitement right down to the last pitch. What a year!
The Wareham Gatemen were awarded the prestigious Commissioner's Cup for the third time in the eight years the award has been around. Professional behavior on and off the field while displaying the highest level of integrity seem to be the norm for Wareham. Somewhere John Wylde is smiling proudly! Speaking of the late John Wylde, a new award honoring his legacy called the John Wylde General Manager of the Year Award was given for the first time and Hyannis Harbor Hawks GM Bill Bussiere was selected by his peers to receive this special award. Congratulations Bill on a job well done indeed!
Our annual All-Star Game was held at Fenway Park on a glorious day in July that saw the Eastern Division edge the Western Division. Prior to the game, the CCBL through the spectacular effort of League Director of Special Projects Joe Sherman dedicated the game to Christina-Taylor Green who lost her life in the Tucson tragedy last January. Her parents John and Roxanna spent the day with us while her brother Dallas threw out the first pitch and stayed on the field to be the batboy for the Western Division. The pre-game ceremonies were extraordinary honoring Christina and was something that we will never forget (
www.Christina-TaylorGreen.org
).
So the planning has already begun for 2012. General Managers and Head Coaches are already making contacts for players for next summer and league administrators and franchise executives are setting their sights on June 2012. We hope the next ten months go as fast as this summer went because none of us can get enough Cape League baseball.
Thanks so much for your unwavering and incredible support and stay tuned for some winter updates!
Best wishes,