Events and Announcements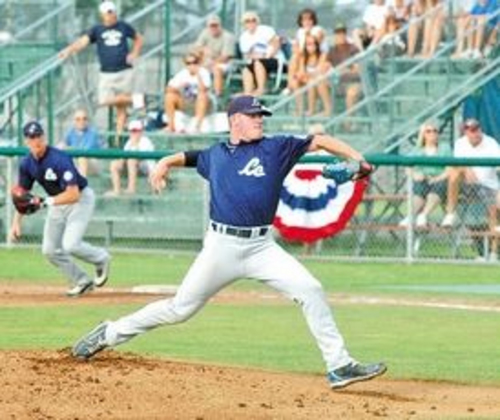 Welcome back!
Returning for the seventh time in 12 years and after a one-year absence, the NCAA Division III New England Baseball Regional will be played at Whitehouse Field in Harwich.
The date for the expected eight-team, double-elimination format is May 15-19. The NCAA regional was held at Eastern Connecticut the past two seasons and Cape Cod was awarded the bid for 2013.
The Centerville-based Eastern College Athletic Conference will again host the regional and be assisted by the Cape Cod Chamber of Commerce sports advisory council, Cape Cod Baseball League and Harwich Mariners, Town of Harwich and its recreation department, Harwich High School, Cape Tech and Massachusetts Maritime Academy, among others.
"We're honored and excited to be host of this year's NCAA Baseball Regional," said Stephen Bamford, ECAC Interim Commissioner. "As in past years, it'll be a collaborative effort between the ECAC and the Cape Cod volunteer community to ensure this will be a meaningful and memorable event for the student athletes, coaches, administrators and fans."
Since 2008, seven New England teams were picked from the region's conference champions, with one additional at-large, non-champion team with a standout record and schedule.
Previously, the NCAA New England baseball regional was held in Harwich in 2001-02, 2005-08 and 2011, whose winners have produced two national champions in Eastern Conn. ('02) and Trinity ('08) and previously included national title winners Southern Maine ('97 and '91) and Eastern Conn. ('90 and '82) when held on campus sites.
Last season, top-ranked NE regional teams included perennial powerhouse Wheaton, St. Joseph's (Maine), Trinity, Keene State, Western New England, Bowdoin, Southern Maine, Eastern Connecticut, Amherst and Bridgewater State.
The Lyons, who lost to Marietta in the '12 national championship game, are top-ranked in the 2013 Division III preseason national poll. They feature Mike McGinnis (Mashpee), a junior right-handed pitcher who was 4-1 with a 4.05 ERA last season.
Several participating players from past regionals have performed in the Cape League, including Barnstable coach Joe DiMartino, who played for Wheaton; current Seattle Mariners' lefthander Charlie Furbush, who pitched for St. Joseph's and Hyannis for two seasons; and Nauset standout infielder Jake Yagjian (Brewster), who played for Wheaton and the Brewster Whitecaps.
Winners from each of the eight regional tournaments advance to the 37th NCAA Division III College World Series May 27-31 in Grand Chute/Appleton, Wis.