Hall Of Fame News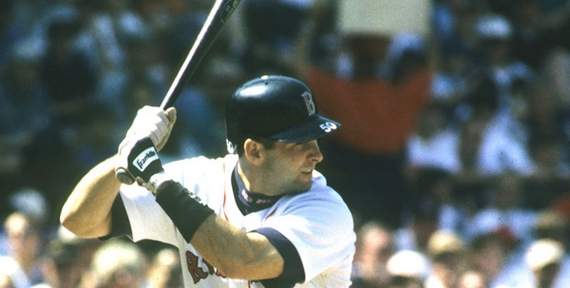 By CAPE COD TIMES
[email protected]e.com

The Cape Cod Baseball League Hall of Fame induction ceremony is Saturday at the Chatham Bars Inn. The event is sold out. Here's a look at the Class of 2010:
David Aardsma: Pitched for Falmouth in 2002 and was nearly perfect in 18 appearances: 3-0, seven saves, 0.68 ERA with 45 strikeouts in 26.2 innings. Now a top reliever for the Seattle Mariners.
Casey Close: Versatile pitcher/outfielder was an all-star for Harwich in 1984 and '85. The University of Michigan All-American hit .329, with six homers and 36 RBIs in 1984, and was 2-0, 3.19 ERA on the mound. In '85 he hit .284 with 11 homers and 30 RBIs. Now a sports agent, with Derek Jeter and Ryan Howard among his clients.
Jack Cressend: The Tulane right-hander had two outstanding seasons with Cotuit in 1995-96 before going on to pitch for five seasons with the Cleveland Indians and Minnesota Twins. He was the pitcher of the year in '95, going 7-1 with a 2.44 ERA. In 1996, he was 7-0 with a 1.89 ERA. He is now an assistant baseball coach at Tulane.
Peter Ford: A Harwich native, he was a two-time all-star for his hometown team and won 18 games over four seasons with a 3.36 ERA. He twice 6-1 seasons. He helped pitch Boston College to the College World Series in 1967 and later signed with the Baltimore Orioles before going into education and private business. Currently a Cape League vice president.
Wayne Granger: A pitcher/center fielder from Springfield, he played for the Sagamore Clouters fresh out of high school in 1962 and was among the league leaders with a .329 batting average, six home runs and 25 RBIs. He broke into the big leagues in 1968, with St. Louis and broke Wilbur Wood's major league record with 90 appearances in 1969 while posting a 9-6 record with a 2.80 ERA and 27 saves. He had a league-leading 35 saves and a 2.66 ERA in 1970 for the NL champion Cincinnati Reds.
Tom Grieve: A Pittsfield high school star and selected by Washington in the first round of the 1966 draft. He came to the Cape League and played 25 games before signing and left a lasting impression, hitting .416 with 19 RBIs. Played parts of nine seasons in the majors and later became general manager of the Texas Rangers. He is now part of the team's radio broadcast team.
Mike Loggins: An outfielder from the University of Arkansas, he batted .343 with 39 RBIs and 13 home runs for Harwich in 1984. He was the league's Outstanding Pro Prospect award winner and MVP of the All-Star game at Philadelphia's Veterans Stadium. He played seven seasons in the minors, advancing to Triple A.
Lou Merloni: A native of Framingham from Providence College, he was a star infielder for Bourne (1991) and Cotuit (1992). He won the batting title in 1992 while hitting .321 and was also honored with the Daniel J. Silva Sportsmanship Award. He played nine seasons in the majors, including six with the Red Sox, before retiring in 2006. He's currently a popular TV and radio host and baseball analyst in Boston.
Steve Robbins: The longtime Wareham general manager and field manager during a tough time when the franchise suffered financial woes and lack of community interest. His efforts kept the club going and he was instrumental in helping to get lights at Clem Spillane Field. He began as a player in 1937, and as field manager and GM, he brought the team into the Upper Cape League in 1946, serving as league secretary for a time. He also represented the town and team in the 1963 merger which formed the Cape League as we know it today.
Tom Weir: A star catcher from Brigham Young, he led the league in batting (.420) and RBIs (35) in 1966. After his baseball career ended, he returned to school and became a dentist and also served in the Air Force. He will be honored posthumously. He died of leukemia in 2007 at age 63.
•••
In addition to the Hall of Fame inductions, two other awards will be presented. The Richard "Dick" Sullivan Executive of the Year Award winner is Paul Logan and the Fred Ebbett Lifetime Achievement is going to Jim McGonigle. Logan has served as a volunteer with Cotuit since 2000 and is currently the Kettleers president. McGonigle has served as a volunteer to the Harwich Mariners and the league for more than 25 years.