Hall Of Fame News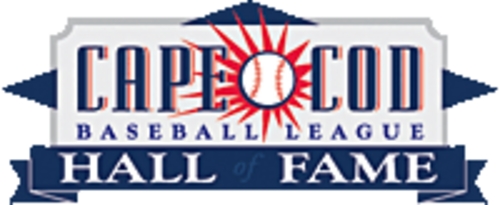 Hall of Fame 10 November 2012 Auction
Timeless Antiques & Alco Jewelers Auctions is proud to be offering a great selection of items to benefit the Cape Cod Baseball League Hall of Fame.
Each year, the Hall of Fame Silent Auction helps to offset expenses of the CCBL Hall of Fame Committee.
Bids start now (6 November) submitted by email to:
Final auction bids end 15 minutes after the Brunch on Saturday, 10 November 2012.
Winners will be notified via email.
Please specify lot number, your bid, name, mailing address and phone number.
RULES: All lots are guaranteed 100% authentic and will include a Cape Cod Baseball league Guarantee of Authenticity:
Minimum Bid is required for all lots. Please bid in $10 increments.
Thank you for your support!
1 Mickey Mantle autographed American League Baseball with display. 100% genuine signed for a former CCBL Executive. ORIGINAL AUTOGRAPH TICKET INCLUDED MB $200
2 Joe DiMaggio Autographed Baseball. Vintage American League Ball Includes CCBL Hall of Fame Certificate of authenticity. MB $200
3 Cape Cod Baseball League Hall of Fame Plaque Thurman Munson MB $25
4 Cape Cod Baseball League Hall of Fame Plaque Ron Darling Autographed MB $50
5 Cape Cod Baseball League Hall of Fame Plaque Buck Showalter MB $25
6 Cape Cod Baseball League Hall of Fame Plaque Carlos Pena MB $25
7 Mike Lowell Autographed Red Sox Hat w Display Case MB $50
8 Cal Ripken Jr Autographed Baseball w Matching COA MB $50
9 Ted Williams Friends autographed framed photo MB $100
10 Carlton Fisk fights Thurman Munson autographed 16x20 Photo MB $100
11 Jason Varitek Wine Bottle Artwork artist signed MB $25
12 Kevin Youkilis Wine Bottle Artwork artist signed MB $25
13 HUGE CCBL HALL OF FAME DISPLAY MB $100
14 CCBL Hall of Fame induction commemorative 2012 Barnstable bat. MB $100
15 Jacoby Ellsbury Autographed Red Sox Poster MB $100
16 Jacoby Ellsbury autographed 2011 CCBL Magazine autographed MB $50
17 Robert Parish Autographed HUGE Celtics Photo Framed MB $75
18 Larry Bird Autographed HUGE Celtics Photo Framed MB $100
19 Jim Rice Autographed Baseball MB $25
20 Great CCBL Photographed collection from Hall of Fame MB $50
21 Paul Hornung Notre Dame Autographed Football MB $25
22 Boston Red Sox Neon Beer Light MB $500
23 Boston Garden original #4 stadium seat w COA MB $300
24 Fenway Park Red Sox Stadium seat double. MB $500
25 Boston Red Sox game tickets for 2 mutually agreed upon date you choose for the 2013 season!! MB $100
26 Willowbend Golf package for 4 guests with cart $1000 value MB $500 anytime except May 15 - Sept 15. Expires Dec 31, 2013
27 Tom Heinsohn Boston Celtics signed huge photo MB $50
28 Modern Baseball HOME RUN artwork MB $75
29 14K gold Diamond Ruby Ladies Ring MB $100
30 Huge vintage Baseball Card Collection MB $75
31 1988 CCBL Baseball Card Set $25
32 Jason Varitek autographed Baseball Bat MB $75
33 Mike Lowell Veteran Artwork artist signed Framed MB $75
34 Norman Rockwell Football and Basketball prints MB $50
35 Paul Pierce autographed Celtics & High School Jerseys MB $75
36 Waterford Crystal Golf Set MB $50
37 Vintage wood shaft golf clubs set MB $50
38 Green Monster game used framed wall piece Fenway park MB $50
39 Brewster White Caps Fog Delay Photo MB $25
40 Jacoby Ellsbury Red Sox Stolen Base Artist signed print MB $30
41 Yogi Berra Autographed Baseball MB $25
42 Mike Lowell Autographed CCBL Baseball MB $25
43 Fenway park Game used Brick w Photo MB $25
44 Mystery Lot
45 CCBL VIP 4 tickets to the CCBL Hall of Fame Museum with Guided tour. Throw out the first pitch at a mutually agreed upon CCBL Game. $100 shopping spree of CCBL merchandise. CCBL game baseball. Lunch with CCBL President Judy Walden Scarafile. MB 300