News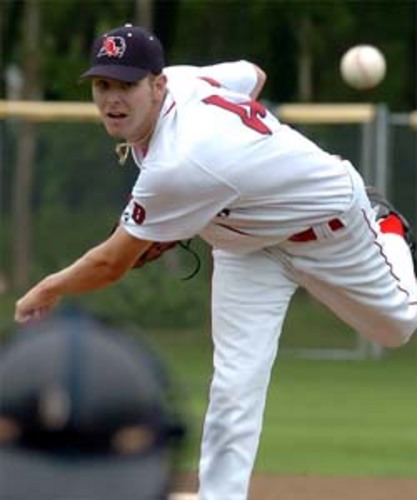 06/10/2010 3:07 PM
Article By:
After being selected in the first round of the MLB draft on Monday, six former Cape Cod Baseball League players will set their sights on joining the 217 Cape League alums who played for Major League teams in 2009.
Matt Harvey (North Carolina) became the first Cape Leaguer taken when the New York Mets selected the right-hander with the seventh overall pick. Harvey, who played two seasons with the Chatham Anglers, put up impressive numbers in 2008, notching a 0.82 ERA in nine appearances. He experienced a bit of a setback last summer, going 0-2, with a 6.00 ERA in seven appearances. He made some corrections when he returned to school and went 8-3 with a 3.09 ERA for the Tar Heels in the spring.
Chris Sale (Florida Gulf Coast) was picked 13th overall by the Chicago White Sox. The tall left-hander was named the 2009 Outstanding Pitcher of the Year after going 4-2, with a 1.47 ERA in nine starts for the Yarmouth-Dennis Red Sox. He notched one complete game and allowed just nine runs 55 innings.
"He was probably the best pitcher in the league last year," Y-D general manager Jim Martin said. "He is a great kid, who comes from a great family. We had a great time with him last year."
Sale was ranked the Cape's top prospect by "Baseball America" magazine and was named to the All-League team at the end of the season.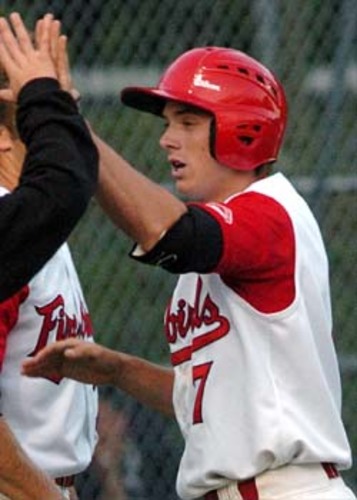 Yasmani Grandal (Miami), who played for Chatham in 2008, was drafted 12th by the Cincinnati Reds. The switch-hitting catcher was the first Cape League position player taken. He hit .279 in 20 games for the Anglers.
Alex Wimmers (Ohio State), selected 21st by the Minnesota Twins, helped pitch the Bourne Braves to last year's championship. He recorded a 1.23 ERA in 22 innings for Bourne.
The San Francisco Giants selected Gary Brown (Cal State-Fullerton) at No. 24. Brown played two seasons for Orleans, hitting .310 last summer.
"He is a great kid, a Hall-of-Fame kid, and a great teammate," Orleans field manager Kelly Nicholson said. "He is the type of kid people will pay to watch play. He is absolutely electric."
Nicholson watched Brown mature as a player after he hit just .222 in 2008.
"He is a student of the game," he said.
Brown showed exactly that in his second season with the Firebirds, improving his average by almost 100 points and collecting 39 hits in just 33 games. He was named to the All-League team in 2009.
The St. Louis Cardinals took former Cotuit third baseman Zack Cox (Arkansas) with the 35th pick. Cox hit .344 in 23 games for the Kettleers last summer, racking up 32 hits, eight doubles and 11 RBI. He was named to the 2009 All-League team as a utility infielder and was ranked the Cape's second best prospect.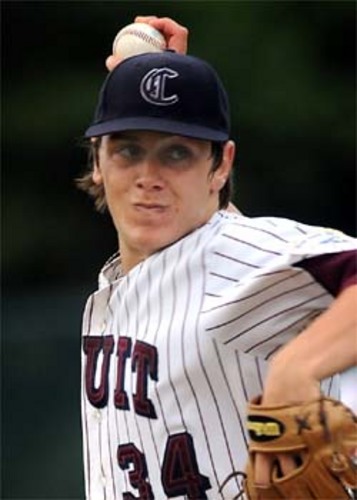 The Cape League was also well-represented in the sandwich round. Anthony Ranaudo (LSU) pitched for Yarmouth-Dennis in 2008 and will be turning in one Red Sox jersey in for another after being selected by Boston with the 39th pick. Seth Blair (Arizona State) pitched for the Kettleers in 2008 and was taken 46th overall by the Cardinals. Mike Olt (Connecticut) played third base for Orleans in 2008 and 2009 is now a member of the Texas Rangers organization.