News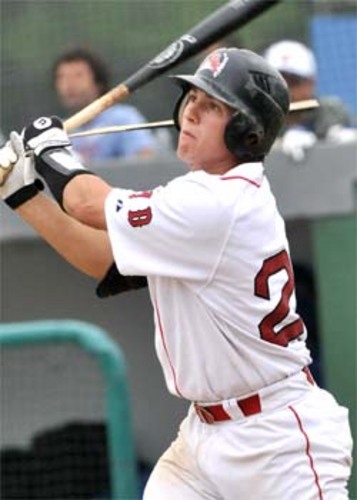 08/10/2010 3:32 PM
Article By:
SOUTH YARMOUTH ---- For the second straight year, the John Claffey New England Top Prospect Award belongs to a Yarmouth-Dennis Red Sox player.
This year, the honor went to Matt Watson (Boston College) of Portland, Maine. Primarily a catcher, he also spent time at first base, designated hitter and in the outfield. The award was won last year by Watson's BC teammate, Mickey Wiswall.

"It's surprising," said Watson after his name was called before the Red Sox first playoff game against Harwich. "I thought it would go to (Y-D teammate) John Leonard (Boston College). He put up great numbers this season and is a Massachusetts guy."

Watson is heading into his sophomore season at BC.

"He's just a great kid," field manager Scott Pickler said. "Early in the year he had to catch. When Beau Taylor (Central Florida) went down, he had to catch eight games in a row and we won six of them."

Watson was behind the plate for more than a week because of Taylor's injury and the absence of Ben McMahan (Florida), who was still playing in the College World Series.

"He was banged up, he had ice packs all over his knees and shoulders," Pickler said.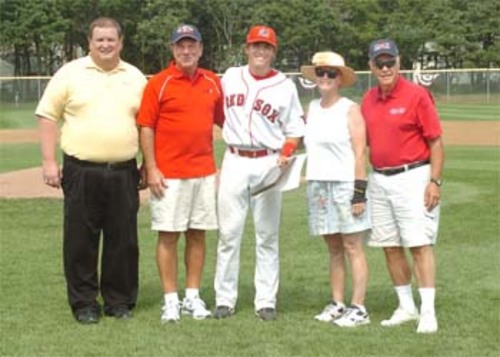 Watson played 40 games for the Red Sox in the regular season, batting .239. He picked up his power numbers toward the end of the year, finishing with four home runs and 21 RBI. His best game came on July 25 at Hyannis, when he hit two homers and drove in six runs.

"It's awesome. I mean it's a real honor," he said. "I'm very thankful for everything from coach Pickler to the whole Y-D organization."

Watson is the third Y-D player to be named the top New England pro prospect. In addition to Wiswall, Frank Curreri won the award in 2004. Watson joins Wiswall and Chatham's Chris Lambert (2003) as winners from BC.

The award is named after John Claffey, who was a Wareham official for the Cape League. The presentation is made to a New England-born player who attends a New England college.