News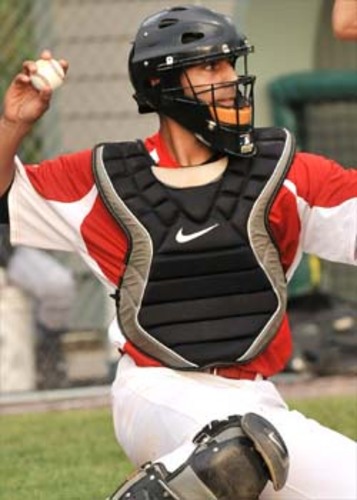 08/11/2012 1:18 PM
Article By:
ORLEANS, Mass. -- The Cape Cod Baseball League's 2012 Manny Robello 10th Player Award, given to a player who performs above and beyond expectations, has been presented to Jake Hernandez (USC), starting catcher for the Orleans Firebirds.
The award is also given to the player in the league who shows the highest level of continuous leadership and dedication throughout the length of the season, yet his effort is not necessarily reflected in his statistics.
Hernandez is from Rancho Cucamonga, Ca. and is a sophomore at USC, where he batted .200 in his freshman season with two doubles and six RBI.
While playing in Orleans, Hernandez batted .260 with five doubles, five homeruns and 18 RBI. He was named starting catcher for the East Division in the 2012 Cape Cod All-Star game and led the Firebirds by example in his dedication to the team both on-and-off the field.
Last year's recipient was Ben Waldrip (Jacksonville St.) in 2011, a first baseman for the Firebirds. He tied for second in the league with six home runs and third in the league with 23 RBI. Waldrip was drafted by the Colorado Rockies in the 10th round of the 2012 Major League Baseball's first-year player draft and previously selected by the Atlanta Braves in 2010 and Kansas City Royals in 2011.
The 2010 award was given to Clint Moore, middle infielder for the Harwich Mariners. Moore, who played shortstop for Army, was drafted in the 31st round by the San Diego Padres in the 2011 MLB draft.
The award is named after long-time volunteer Manny Robello, who served as a director of both the Cape League and the Cotuit Athletic Association. He was also a former Cape League treasurer, Cotuit A.A. president and a member of the first Cotuit team in 1947. Robello contributed more than 40 years of service to both the Kettleers and the Cape Cod Baseball League.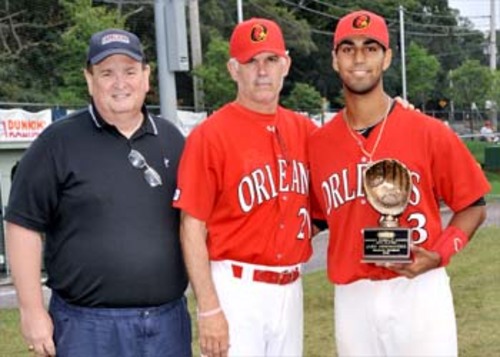 -ccbl-