News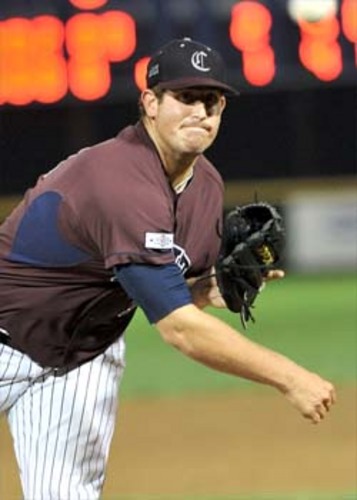 08/11/2012 3:47 PM
Article By:
COTUIT, Mass. - After a dominant season that saw him lead the Cape Cod Baseball League with 10 saves, Cotuit's mammoth right-hander Dan Slania has been selected 2012 winner of the Russ Ford Award, given annually to the circuit's top relief pitcher.
Slania's ability to shut down opponents in the final innings helped the Kettleers post the league's best regular-season record, 30-14.
The 6-foot-5, 275-pound right-hander from Notre Dame finished 2-0 with a superb 1.52 ERA, striking out 39.
Slania's success on the Cape was a continuation of his performance this spring, when he went 3-0 with a 2.03 ERA in 31 appearances, posting 13 saves. He struck out 37 and walked 12 for the Fighting Irish.
In 2010, Slania was a 42nd-round pick of the Boston Red Sox, out of Salpointe Catholic High School in Tucson, Ariz.
He is only the third Cotuit pitcher to win the top reliever award since it was first presented in 1991. Brendan Sullivan won it for the Kettleers in 1995 and Chris Aronson was chosen from Cotuit two years later.
Slania accepted the award from CCBL President Judy Walden Scarafile and Director of Public Relations & Broadcasting John Garner before Thursday's first round playoff game at Lowell Park.
Russ Ford, who passed away last November, served as Cape League President from 1978 through 1983.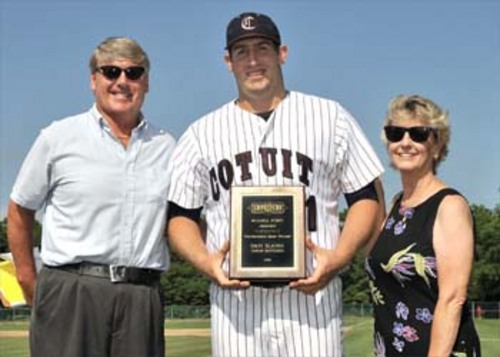 -ccbl-