News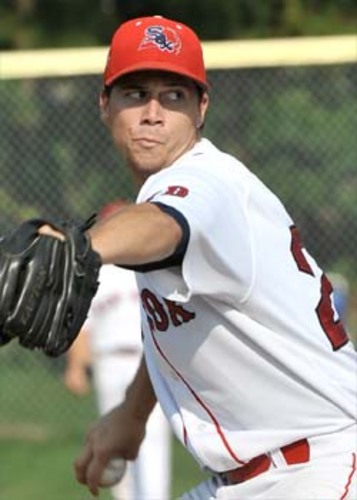 08/21/2012 7:45 PM
Article By:
Alex Gonzalez – RHP – Yarmouth-Dennis Red Sox
Although Wareham took home the title of champions this season, Y-D players put up a strong front with some impressive performances that earned them recognition. Pitcher Alex Gonzalez (Oral Roberts) shined this week with some championship outings that earned him Coca Cola's Pitcher of the Week.
Gonzalez helped to clinch Y-D's win against Orleans last Monday by holding the Firebirds scoreless for 6 innings, striking out eight batters out of the 26 faced and only allowing two hits. Despite the Red Sox's loss to Wareham last Friday, Gonzalez put up a strong front, hurling 11 strikeouts and only allowing five hits in the six innings he tossed. He finished the playoffs posting a sparkling 1.42 ERA and the season with a 4.10 ERA.
Originally from Delray Beach, Fla., Gonzalez pitches for Oral Roberts U. In 2012 Gonzalez finished the season going 6-3 and posting an impressive 2.30 ERA. In the 86 innings he tossed Gonzalez hurled 66 strikeouts and only allowed 31 runs.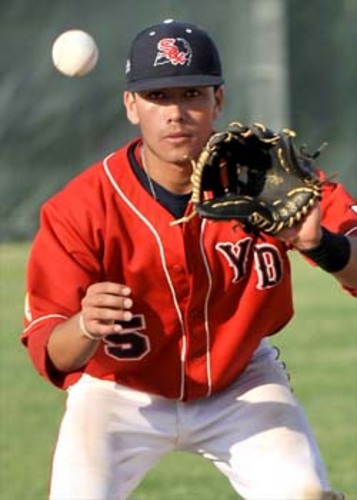 Alex Blandino – SS – Yarmouth-Dennis Red Sox
The Red Sox made a clean sweep this week as shortstop Alex Blandino (Stanford) put himself on the map with a strong offense that earned him recognition as this season's last Coca Cola's Player of the Week.
Blandino carried the Red Sox to victory over Orleans last Tuesday. The sweet-swinger went 2-4 in the game, notching four RBIs and cracking homers in the second and eighth innings. Last Thursday he contributed to Y-D's 5-1 win over Wareham with a double in the second inning and a single in the fourth. He finishes the season posting an impressive .323 batting average.
Blandino hails from Palo Alto, Calif. and is currently playing for Stanford. In 2012 he was named a Freshman All-American by Collegiate Baseball and made 40 starts for the Cardinals. He finished the season tallying 26 runs, including eight home runs, 40 RBI and nine doubles.