News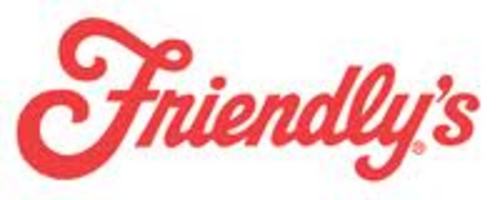 02/15/2013 6:13 PM
Article By: CCBL Public Relations Office
WILBRAHAM, Mass. -- Two old friends will reunite this summer when Friendly's Ice Cream joins forces with the Cape Cod Baseball League to deliver a home run to fans by sponsoring the 2013 Cape League All-Star game.
In 1992, Friendly's was the first company to sponsor the Cape League's mid-summer classic, the Friendly's Cape Cod Baseball League All-Star Game on July 25, 1992, at Whitehouse Field in Harwich.
And now, 21 years later, Friendly's has returned to become both a major sponsor of the Cape Cod Baseball League and title sponsor of the 2013 CCBL All-Star game, Saturday, July 27, at Red Wilson Field in South Yarmouth, home of the Yarmouth-Dennis Red Sox.
"We're thrilled to have Friendly's back in the Cape League family," said Judy Walden Scarafile, president of the Cape League. "In addition to sponsoring the league and the All-Star game, Friendly's is now the official ice cream of the league. Baseball games and ice cream … this is a perfect match."
Over the years, Under Armour, Ocean Spray and Jordan's Furniture have been title sponsors of the annual CCBL summer showcase both on Cape Cod and Fenway Park.
Friendly's Ice Cream, which opened more than 70 years ago in Springfield, is now based in Wilbraham and is an iconic brand with deep roots in Massachusetts.
Friendly's serves its signature ice cream desserts in more than 350 family-friendly restaurants. Friendly's also distributes its homemade ice cream treats in more than 7,500 retail locations.
"We think it makes perfect sense to be partnered with the Cape Cod Baseball League," said Friendly's President and CEO, John Maguire. "Our company is very involved in the communities where we have restaurants. This partnership brings together two great pastimes: watching baseball and eating ice cream. We're excited for the season to begin."
About Friendly's Ice Cream, LLC
Friendly's Ice Cream, LLC is a vertically-integrated restaurant company, with an iconic brand name, serving signature ice cream desserts in a friendly, family environment. Together with its broad franchisee base, the company has system-wide sales of over $550 million and distribution through over 7,500 retail locations. For 77 years, Friendly's restaurants and dedicated service teams have delighted generations of guests. For the future, Friendly's has plans for new food and ice cream products, enhanced buildings, and new service channels.