News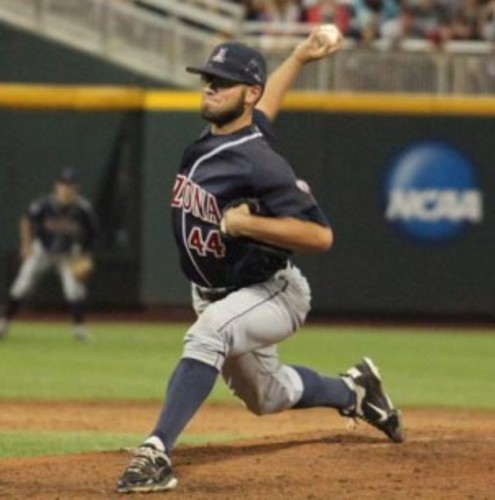 08/07/2013 6:39 PM
Article By:
The closer position truly epitomizes the notion of the 10th man. Closers are never one of the nine men to take the field at the beginning of the game, yet they often end up being the most important player off the bench. The closer holds all the responsibility of protecting the lead that the other nine have worked for eight innings to build.
Thus, it is fitting that an outstanding in the Cape Cod Baseball League earned this season's Manny Robello 10th Player Award. That player was Orleans' Matt Troupe (Arizona).
Troupe is the most recent in a long line of dominant Orleans closers. He made two appearances with the Firebirds last summer, but his season was shortened by injury. He returned this season for an All-Star performance, outplaying all other relief pitchers. He led the league with 11 saves, and posted a strong 1.35 ERA and .90 WHIP. Troupe made 17 appearances for Orleans, giving up an earned run just twice. On nine occasions, Troupe pitched perfect innings. Perhaps the most remarkable statistic for the Firebirds closer is that in 20 innings this season, he struck out 32 batters.
Troupe adds his 10th Player title to a trophy shelf that already contains NCAA championship hardware. As a true freshman, Troupe won the closer's job and played a crucial role in Arizona's 2012 title run in Omaha. This past season, he finished 6-0 with nine saves and 49 strikeouts in 38 1/3 innings.
The talented pitcher who thrives under pressure was selected in the 16th round of the 2011 MLB Draft by the New York Yankees, but opted to go to college instead. His decision will ultimately pay off next spring at the 2014 Draft.