News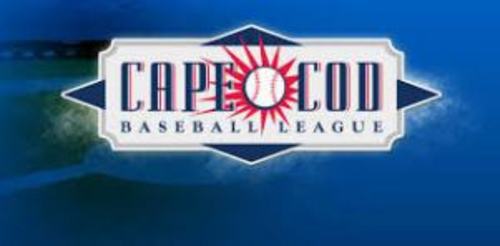 08/14/2013 5:56 PM
Article By:
COTUIT, Mass. – In the first game of the Cape Cod Baseball League best-of-three championship series, the Cotuit Kettleers took a tight 4-2 victory over the Orleans Firebirds with some late-game heroics Wednesday afternoon at Lowell Park.
Going in, it appeared Orleans had the upper hand. The Firebirds went 4-1 in the first two rounds of the playoffs, were undefeated on the road in this postseason and were well-rested after sweeping the President's Trophy-winning Chatham Anglers. Cotuit took both Falmouth and Bourne to three games before advancing to the final round, but put any doubts to rest with an early statement in this game.
The second batter of the game, Caleb Bryson (Samford), hit a two-run homer off Orleans starter Bobby Poyner (Florida) to give the Kettleers an early lead.
Cotuit starter Evan Beal (South Carolina) was excellent through his first few innings and didn't allow a hit until the fourth. But Beal ran into trouble in the fifth, when Shane Conlon (Kansas State) scored on a single off the bat of Geoff DeGroot (UMass-Lowell) to cut the Kettleers' lead in half. All told, Beal gave up one earned run on five hits over six innings.
Poyner rebounded from a shaky start and turned in four scoreless innings before being relieved, giving up just the two-run shot on seven hits with five strikeouts in five innings.
Luis Paula (UNC), who came in to relieve Poyner, was perfect through his 1 2/3 innings before running into trouble. He was lucky to escape unscathed in the seventh when Danny Diekroeger (Stanford) was thrown out at home on an amazing play by left fielder Ross Kivett (Kansas State). But in the eighth, Cotuit loaded the bases again and Paula gave up a two-run single to Bradley Zimmer (San Francisco). That put the Kettleers up 4-2 and Wesley Cox (UTSA) retired the side in order for the save.
The win keeps Cotuit's perfect record at home alive, and gives the Kettleers the chance to win it all Thursday night at Eldredge Park. Orleans aims to stay alive in front of the home crowd.
The Kettleers are no strangers to the finals, having won it all in 2010. Orleans, on the other hand, last won the championship in 2005. A lot has changed since the teams last met in the finals in 1986. This year's final marks the fifth time in the modern era that Orleans and Cotuit have squared off, as they also met in 1963, 1974 and 1981.