News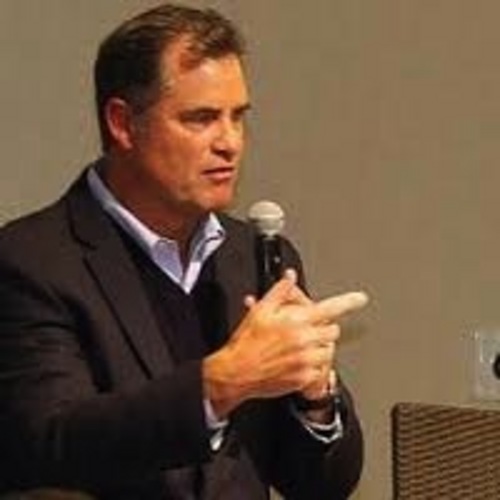 10/22/2013 4:18 PM
Article By: CCBL Public Relations Office
The 2013 World Series between the American League champion Boston Red Sox and National League champion St. Louis Cardinals is the first ever to match two Cape Cod Baseball League alumni as opposing managers in John Farrell of the Red Sox and Mike Matheny of the Cards.
A total of 13 players, coaches and manager involved in this fall classic were part of the nation's most successful collegiate summer league.
Farrell pitched for the Hyannis Mets in 1982 before being drafted and signed by the Cleveland Indians out of Oklahoma State in '84 while Matheny caught for the Cotuit Kettleers in 1989 before being drafted in the eighth round by Milwaukee in 1991 and enjoyed a 13-year major-league playing career.
Two top coaches also played in the Cape League: St. Louis pitching mentor Derek Lilliquist, who pitched for Cotuit in 1986-87; and Red Sox third baseball coach Brian Butterfield, who played for Wareham in 1976.
Lilliquist was a second-round draft choice of the Atlanta Braves out of the University of Georgia and enjoyed a seven-year MLB career and Butterfield played for the University of Maine before beginning a long career as a coach and roving instructor.
Red Sox players on the World Series roster who played in the CCBL include center fielder Jacoby Ellsbury (Falmouth, 2004), catcher David Ross (Brewster, 1996) and pitcher Brandon Workman (Wareham, 2008-09). Ellsbury led the Commodores to the '04 Cape League championship series, which they lost to Yarmouth-Dennis.
Other CCBL alumni who played with Boston in 2013 are pitchers Daniel Bard (Wareham, 2005), Andrew Miller (Chatham, 2004-05), Alex Wilson (Falmouth, 2007/08) and Steven Wright (Orleans, 2005); infielder John McDonald (Bourne, 1995); and outfield phenom Jackie Bradley Jr. (Hyannis, 2009).
The flame-throwing Bard is now with the Chicago Cubs and Miller, who was 8-0 in two seasons with Chatham and named top pitcher and pro prospect in 2005, was inducted into the CCBL Hall of Fame last fall.
Cape League alumni on the Cardinals' World Series roster include pitchers John Axford (Hyannis, 2002/Cotuit, 2003), Randy Choate (Hyannis, 1996), Joe Kelly (Yarmouth-Dennis, 2008) and Seth Maness (Bourne, 2009); infielder Kolten Wong (Orleans, 2010) and outfielder Shane Robinson (Hyannis, 2004).
Other former CCBL players with St. Louis in 2013 who are not included on the World Series roster are pitchers John Gast (Harwich, 2009), Tyler Lyons (Chatham, 2009), catcher Rob Johnson (Yarmouth-Dennis, 2003), infielder Ryan Jackson (Hyannis, 2007) and outfielder Jermaine Curtis (Chatham, 2007).
Wong, the 2010 Cape League MVP with Orleans and No. 1 draft choice with the Cards, played for the University of Hawaii and made his major league debut earlier this season on Aug. 16.
A record total 256 Cape League alumni were on major league rosters in 2013 and 1,025 CCBL alumni have been identified as having performed in the major leagues all time.