News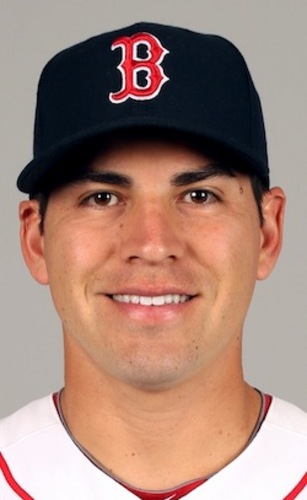 12/20/2013 6:26 PM
Article By:
Who are the big winners – and losers – so far among the baseball free agents who played in the Cape Cod Baseball League?
There is no question that former Red Sox center fielder Jacoby Ellsbury (Falmouth, 2004) is the biggest winner. The 30-year-old Ellsbury, represented by super agent Scott Boras, commanded a seven-year, $153 million contract from the New York Yankees, closing the door on a seven-year run in Boston, where he was a three-time American League stolen base champion and a member of World Series winning teams in 2007 and 2013.
The former Falmouth Commodore is a .297 career hitter and has stolen 241 bases. His best season was 2011 when he produced career highs in home runs (32), hits (212), RBIs (105), runs (119) and batting average (.321). On Sept. 25, he hit two home runs during the first game of a doubleheader against the Yankees to become the first Red Sox player to join the 30-30 club. He won his first Rawlings Gold Glove Award and finished as one of only two qualifying players to complete the season with a 1.000 fielding percentage.
Ellsbury was also awarded a Silver Slugger for his hitting, joining teammate Adrian Gonzalez as the only American League players to win both a Gold Glove and a Silver Slugger that season. Ellsbury was voted the AL Comeback Player of the Year and finished second in the Most Valuable Player balloting with 242 points, losing to Detroit pitcher Justin Verlander (280).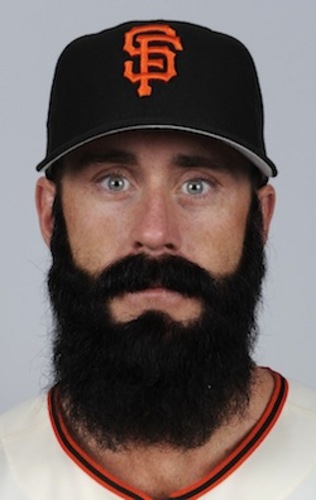 On the pitching side, the Dodgers' re-signing of reliever Brian Wilson (Hyannis, 2002) is the big surprise.
Wilson, who was cut loose by the San Francisco Giants after undergoing Tommy John surgery in April 2012, will return to the Los Angeles Dodgers in 2014 under a one-year, $10 million contract that includes a player option for 2015 worth a guaranteed $8.5 million.
The 31-year-old Wilson was clocked in the 96 mph range after joining the Dodgers in late August, pitching to a 2-1 record and a 0.66 ERA in 18 appearances. Before Tommy John surgery, he was a three-time National League All-Star as closer for the Giants and has struck out 353 batters in 333 2/3 innings while racking up 171 saves.
Other position players changing teams include Milwaukee first baseman Corey Hart (Brewster, 1996), who inked a one-year, $6 million contract with the Seattle Mariners; Oakland outfielder Chris Young (Chatham, 2000), who gets $7.25 million for one year from the New York Mets; Texas outfielder David Murphy (Wareham, 2001-02), who will be a Cleveland Indian for the next two years after signing a $12 million contract, and Baltimore second baseman Brian Roberts (Chatham, 1998), another new Yankee after agreeing to a one-year deal worth $2 million.
Roberts is the son of longtime Cotuit manager Mike Roberts.
St. Louis Cardinals relief pitcher John Axford (Hyannis, 2002; Cotuit, 2003) is moving to Cleveland thanks to a one-year, $4.5 million offer from the Indians, and the Chicago White Sox have bolstered their bullpen by signing veteran reliever Scott Downs (Yarmouth-Dennis, 1996), who will earn $4 million next season. In 2013, Downs, 37, spent time with the Los Angeles Angels and Atlanta Braves, finishing with a 2.49 ERA in 41 1/3 innings of work. Chicago Cubs reliever Shawn Camp (Chatham, 1996) has agreed to a minor league contract with the Philadelphia Phillies, which includes an invitation to spring training with the big league club.
Free agents who are staying put include Tampa Bay outfielder David DeJesus (Bourne, 1998; Chatham, 1999), re-signed by the Rays to a two-year pact worth $10.5 million; Toronto first baseman Adam Lind (Wareham, 2003), for whom the Blue Jays exercised a club option for $7 million; San Francisco reliever pitcher Javier Lopez (Falmouth, 1997), who gets three more years with the Giants under a new $13 million contract, and Los Angeles relief pitcher J.P. Howell (Bourne, 2002; Wareham, 2003), re-signed for two years and $11.25 million by the Dodgers.
Two veterans have decided to hang up their spikes for good. Dodgers third baseman Jerry Hairston Jr. (Bourne, 1996; Wareham, 1997) announced his retirement Dec. 11 and has accepted a broadcasting job with the club. Hairston, 37, played with nine teams during a 15-year major league career. Also retiring is 38-year-old utility infielder Mark DeRosa (Bourne, 1995), who played for eight big league organizations and finishes his 16-year major league career with Toronto.
Position players who remain available include Houston first baseman/DH Carlos Pena (Harwich, 1996; Wareham, 1997); Cleveland catcher Kelly Shoppach (Harwich, 2000); Atlanta outfielder Reed Johnson (Brewster, 1998); Texas DH Lance Berkman (Wareham, 1996); Tampa Bay DH Luke Scott (Falmouth, 2000); Boston shortstop John McDonald (Bourne, 1995); Seattle outfielder Jason Bay (Chatham, 1999); Miami outfielder Chris Coghlan (Chatham, 2005); Pittsburgh second baseman Brandon Inge (Bourne, 1997); New York Mets shortstop Omar Quintanilla (Cotuit, 2002); Tampa Bay outfielder Sam Fuld (Hyannis, 2003); and Kansas City second baseman Chris Getz (Chatham, 2003-04).
Free agent pitchers who remain unsigned include Dodgers starter Chris Capuano (Cotuit, 1997-98; Bourne, 1999); Seattle starter Joe Saunders (Harwich, 2001); Mets starters Shaun Marcum (Harwich, 2002) and Aaron Harang (Cotuit, 1998); Cubs starter Scott Baker (Orleans, 2002); Mets reliever Scott Atchison (Wareham, 1996); Cubs reliever Matt Guerrier (Yarmouth-Dennis, 1997); San Francisco starter Barry Zito (Wareham, 1997-98); Mets reliever David Aardsma (Falmouth, 2002); Houston starter Phil Humber (Yarmouth-Dennis, 2003); and Cleveland reliever Rich Hill (Chatham, 2000-01).