News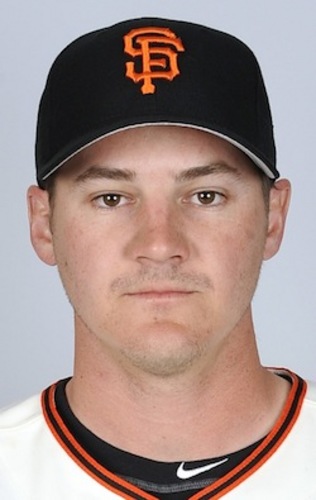 01/06/2014 5:37 AM
Article By:
Another former Cape Cod Baseball League player will head to Korea in an effort to kick-start his stalled Major League Baseball career.
First baseman Brett Pill (Orleans, 2005) has been cut by the San Francisco Giants, who sold his contract to the KIA Tigers of the Korean Baseball Organization. Pill, who had been paid just under $500,000 annually by the Giants, will get a $50,000 signing bonus and a $250,000 salary from the Korean club. The Giants will receive a transfer fee of $500,000 and gain an open spot on their 40-man roster.
Pill tweeted the news Dec. 21. "Thank you @sfgiants fans for all the love and support," he wrote. "You truly are inspired fans that always made me feel like family." In a separate Twitter message, he added, "I am grateful for every single day I got to put on that Giants uniform and will always cherish those amazing memories."
The deal became official Jan. 4 after the 29-year-old Pill passed a physical.
Pill got off to an impressive start in San Francisco as a September call-up in 2011. On Sept. 6, 2011, he homered off San Diego's Wade LeBlanc in his first big league at-bat, becoming the first Giant to do so since April 8, 1986, when Will Clark (Cotuit, 1983) debuted with a first at-bat home run off future Hall of Famer Nolan Ryan. Pill also homered in his second game and in 2012 he smashed a game-winning homer off Clayton Kershaw of the Dodgers.
The right-handed slugger has bounced back and forth between San Francisco and Triple-A Fresno over the past three seasons, during which he hit .233 with nine homers in 259 major league at-bats spread over 111 games. Unable to match the power he displayed in the minors, Pill fizzled in a pinch-hit and double-switch option role, managing just a .140 batting average coming off the bench.
With solid numbers in 868 games over eight minor league seasons (.285 average, 113 home runs, 615 RBIs), Pill never was able to break through as an everyday player in San Francisco, but he will get that opportunity in Korea and he hopes it will lead to another shot in the big leagues.
The Giants' seventh round draft choice (206th overall) in 2006 out of Cal State Fullerton, Pill also has been used at third base and in left field. He would have been out of options next spring and had little hope of seeing much action at first base. Incumbent Brandon Belt (Harwich, 2008) is expected to get most of the starts in 2014 and recently signed left fielder Michael Morse and catcher Buster Posey (Yarmouth-Dennis, 2006-07) also would have been ahead of him on the depth chart.
Pill is the second MLB first baseman with Cape League roots to sign with a Korean team in recent weeks. In mid-December, Luke Scott (Falmouth, 2000), a free agent who played at Tampa Bay the past two seasons, agreed to a one-year deal with the SK Wyverns of the South Korean baseball league. Like Pill, he gets a $50,000 signing bonus and a salary of $250,000.
At Orleans, Pill showed good power, but did not hit for average. He batted just .198 in 33 Cape League games, but his 23 hits included four doubles, a triple and six home runs, producing 47 total bases and a .405 slugging percentage. His younger brother, Tyler, 23, is a pitcher in the New York Mets' minor league system who also played at Cal State Fullerton.