News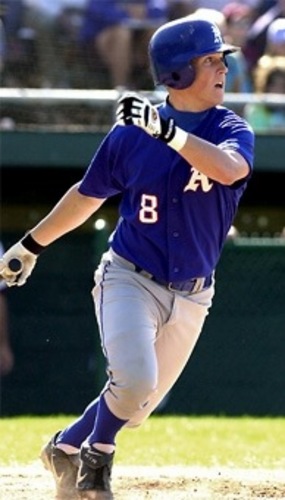 01/17/2014 12:12 PM
Article By: CCBL Public Relations Office
Chris Coghlan (Chatham, 2005), a former Cape Cod Baseball League batting champion and the National League's 2009 Rookie of the Year, has signed a minor league contract with the Chicago Cubs with an invitation to spring training.
According to media reports, Coghlan will earn $800,000 in salary if he makes the Cubs' roster, with up to $250,000 more in incentives.
Coghlan, 28, was a supplemental first-round draft pick of the Florida (now Miami) Marlins in 2006. He made his major league debut in 2009, batting .321 with a .390 on-base percentage en route to being voted the National League's top rookie.
Since then, the 28-year-old outfielder has been plagued by injuries. Last season, he appeared in just 70 games, batting .256 with a .318 OBP. On June 9, Miami placed him on the 15-day disabled list with irritation to his right calf; he also struggled with back problems.
The Marlins signed Coghlan out of Ole Miss as an infielder but he spent most of professional career in the outfield, playing all three positions. A career .270 hitter with a .337 OBP, Coghlan batted .256 with a .318 OBP in 2013, his best game coming on Sept. 9 when he went 4-for-4 against the Atlanta Braves.
Coghlan became a free agent when the Marlins non-tendered him on Dec. 2.
In 2005, Coghlan batted .346 to lead Chatham to a 28-15 record and win the Thurman Munson Award as Cape League batting champion. In 130 at-bats over 35 games, he had five doubles, two home runs and 22 RBIs for a .431 slugging percentage and a .430 OBP. He was named starting third baseman on the Eastern Division All-Star team and the end-of-season All-League squad.