News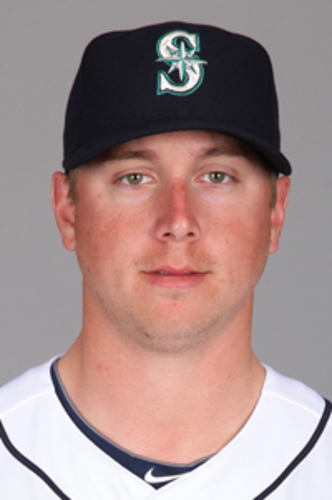 02/16/2014 8:00 AM
Article By:
Justin Smoak (Cotuit, 2006), the Cape Cod Baseball League's 2006 Most Valuable Player, has avoided an arbitration hearing by coming to terms with the Seattle Mariners on a new contract for 2014. The first baseman will receive a guaranteed $2,787,500 and with incentives could earn as much as $8,287,500 over two years if Seattle picks up its $3.65 million option for 2015.
Smoak, 27, hit a career-high 20 home runs last season but batted just .238. He had raised his average to .274 in early August, but dropped 36 points as he slumped over the final six weeks of the season. He ranked fifth among all American League first basemen with a .995 fielding percentage.
Reportedly, Smoak's new contract is loaded with bonus clauses, including $100,000 for 500 plate appearances, $250,000 for 525 plate appearances, $250,000 for finishing among the top 15 in MVP voting, $200,000 if he makes the All-Star Team, $150,000 for winning a Silver Slugger award and $50,000 for winning a Gold Glove.
Seattle's option for 2015 includes a $150,000 buyout, but that figure would increase by the same amounts as Smoak's bonuses if he makes 525 plate appearances or earns MVP, All-Star or Silver Slugger honors.
Seattle's off-season acquisitions of Corey Hart and Logan Morrison put added pressure on the 6-foot-4 switch-hitter to perform well at the plate this year. Smoak is a free swinger who strikes out more often than he walks or hits safely. In his career, he has accumulated 389 hits and drawn 214 walks while striking out 426 times.
Smoak, a high school teammate of Baltimore Orioles catcher and CCBL Hall of Famer Matt Wieters (Orleans, 2006; class of 2013) in Goose Creek, S.C., was the first-round selection (11th overall) of the Texas Rangers in the 2008 first-year player draft. He did not display the power the Rangers had hoped for and they traded him to Seattle on July 9, 2010. He is a .227 hitter in parts of four major league seasons, with 67 home runs and 204 RBIs.
In 2006 at Cotuit, Smoak won the Pat Sorenti Award as the Cape League's Most Valuable Player. He batted .286 and drove in 27 runs in a season dominated by outstanding pitching and led the league in homers (11) and slugging percentage (.565). He was chosen as the starting first baseman for the West Division in the All-Star Game and was also named to the end-of-season All-League Team.
-ccbl-