News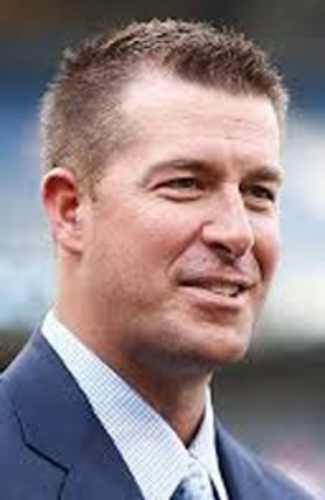 02/16/2014 7:28 PM
Article By: CCBL Public Relations Office
Veteran left-hander Mark Mulder (Bourne, 1997) has most likely thrown his last pitch as a professional baseball player. Attempting a comeback after a five-year absence from the game, Mulder suffered a season-ending injury Saturday at the Los Angeles Angels' training camp in Tempe, Ariz.
Forced by injuries to retire in 2008 after a nine-year big league career with Oakland and St. Louis, the 6-foot-6, 210-pound pitcher was starting to work out as a minor league invitee to spring training. But on Saturday morning, just before he was scheduled to throw his first bullpen session on the second day of spring training, he suffered a rupture of his left Achilles tendon while participating in an agility drill.
It is a season-ending injury which dashes his hopes of returning to the big leagues this year.
Mulder was Oakland's first-round pick (second overall) in the 2008 amateur draft and went on to win 103 games between 2000 and 2008. He has not pitched in a game since July 2008 and he hasn't won a game since 2006.
He had been working as an analyst for ESPN since 2011 and seemed content to be a father to his three small children and play an occasional round of golf. But last fall, while watching a Dodgers game on television, he noticed the way one relief pitcher separated his hands near the top of his delivery. When Mulder duplicated the motion in his Phoenix living room, he found that it felt natural and the comeback spark was ignited. He began playing catch, then auditioned for scouts for the Giants, Diamondbacks and several other clubs before finally being offered a contract by the Angels.
According to the Boston Globe's Nick Cafardo, the deal came with a guaranteed base salary of $1 million, and ESPN.com reported that Mulder could have earned more than $6 million by meeting all incentives. All of that is now academic as the former Michigan State star faces another operation, reviving memories of the two surgeries he underwent on his left shoulder in 2006 and 2007.
In a cruel twist of irony, the 36-year-old hurler had recently expressed concern about his lower back and legs, which he felt would be injury prone due to hours of workouts and shagging fly balls on the sun-hardened Arizona fields.

-ccbl-