News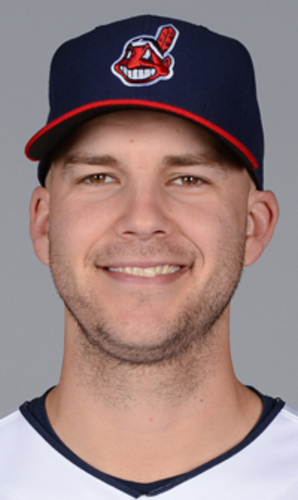 02/19/2014 7:38 AM
Article By: CCBL Public Relations Office
Two days before their scheduled arbitration hearing in St. Petersburg, Fla., right-handed pitcher Justin Masterson (Wareham, 2005) and the Cleveland Indians reached agreement on a one-year deal worth $9,762,500.
Masterson earned $5,687,500 as Cleveland's No. 1 starter and an American League All-Star in 2013. He had filed for $11.8 million through arbitration, while the Tribe offered $8.05 million. The settlement makes him the fourth highest paid player on the team behind Nick Swisher ($15 million), Michael Bourn ($13.5 million) and Asdrubal Cabrera ($10 million).
Swisher played at Wareham in 2000 and Bourn was with Yarmouth-Dennis in 2002.
The 6-foot-6, 250-pound Masterson was 14-10 with a 3.45 ERA and had a career-high 195 strikeouts last season for the Indians, who acquired him from the Boston Red Sox in a July 31, 2009, trade that sent Victor Martinez to Boston. In four-plus seasons with the Indians, Masterson has struck out 839 batters and walked 402, compiling a 44-55 record with a 4.08 ERA. In his season and a half in Boston, he was 9-8 with a 3.76 ERA.
Masterson, 28, was Boston's second-round pick (71st overall) in the 2006 amateur draft. He signed immediately and made his major league debut on April 24, 2008, at age 23.
The son of a missionary, Masterson was born in Kingston, Jamaica, on March 22, 1985, His family moved to Indiana when Justin was 2 and later settled in Ohio. Justin returned to Indiana in 2004 to play baseball at a little-known Christian school in Mishawaka, Bethel College, after being passed over by Notre Dame. Having heard about the Cape Cod League, Masterson approached his coach at Bethel in December 2004 to inquire about the possibility of playing there.
They soon discovered that Cape League rosters usually are filled by the previous fall. However, some mutual acquaintances were able to convince Wareham's then-GM John Wylde and manager Cooper Farris to give the small-college kid a tryout as a temp – filling a roster spot until the regulars arrived from the conference tournaments and the College World Series. He was so impressive in the early going, that he was signed to a full-season contract as the team's closer.
Masterson got into 22 games, finishing 21 of them and saving 10. He posted a 3-1 record with a 1.15 earned run average, giving up 19 hits in 31 1/3 innings while walking nine and striking out 39. He was one of several future big league pitchers in the Cape League that summer, among them Andrew Miller (Chatham), Brandon Morrow (Yarmouth-Dennis), Steven Wright (Orleans), two-time National League Cy Young Award winner Tim Lincecum (Harwich) and his Wareham teammate Daniel Bard.
Masterson made the West Division squad for the Cape League All-Star Game in Hyannis and at the end of the season, he carried home two awards from the Gatemen organization -- the Sylvain Bigelow Award as the team's top pitcher and the Fran Tripp Award as the player having the most positive impact on the community.
Two of his Wareham teammates – pitcher Bruce Billings and infielder Lance Zawadski – urged Masterson to consider transferring to their school, San Diego State University. "They told me the team is good and it's just missing some pitching," Masterson recalled after joining the Aztecs. "Great weather, a great opportunity and I had never been to the West Coast before, so I thought, 'let's try it out.' If something were to happen, like I got hurt, I'd still be in San Diego, a dream place for many people to come to."
It didn't hurt, either, that the Aztecs were coached by former MLB star Tony Gwynn, a 15-time All-Star who would be inducted into the National Baseball Hall of Fame in 2007, his first year of eligibility.
Gwynn was impressed by Masterson's performance at Wareham, and he immediately put the big righty to work. Justin started 16 games and posted a 6-7 record with a 4.81 ERA. He worked a total of 116 innings, more than twice as many as any other Aztec pitcher that season, and had impressive totals of 108 strikeouts (an average of 8.38 per nine innings) against just 26 bases on balls (2.22 BB/9).
The Red Sox, who had liked what they had seen of Masterson the previous summer, were happy that he was still available when their turn came in the second round of the 2006 draft. And the rest, as they say, is history. With his contract negotiations now behind him, Masterson is hoping to build upon his 2013 success with another solid season in Cleveland, a team which has all the earmarks of being a serious contender under the leadership of two-time World Series-winning manager Terry Francona.
-ccbl-