News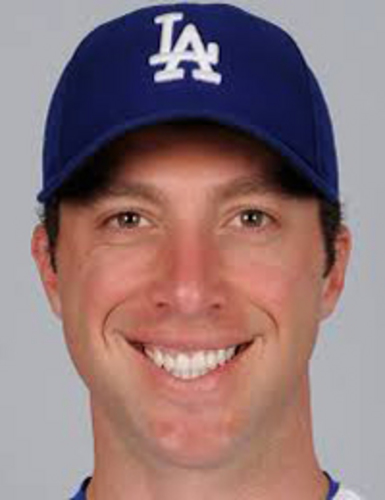 02/21/2014 8:16 AM
Article By:
The Boston Red Sox organization just got a little smarter.
Springfield, Mass., native Chris Capuano, a 2000 Phi Beta Kappa graduate of Duke University with a degree in economics and a 3.86 grade point average -- a figure he would happily accept as an ERA – has agreed to a one-year minor league deal which includes an invitation to spring training with the big league club.
Capuano, 35, is a rare three-season veteran of the Cape Cod Baseball League (Cotuit, 1997/98; Bourne, 1999) who has undergone two Tommy John surgeries, the first as a minor leaguer in 2002 and the second during spring training with Milwaukee in 2008 which sidelined him for all of 2008 and 2009. The 6-foot-3, 215-pound left-hander must pass a physical exam before the deal with Boston is completed.
Originally signed by the Arizona Diamondbacks, who drafted him in the eighth round in 1999, Capuano has played nine major league seasons in the National League with the D-backs, Brewers, New York Mets and Los Angeles Dodgers. He spent the last two years with the Dodgers, going 16-19 with a 3.91 ERA in 57 appearances.
In 2012, Capuano enjoyed his best big-league campaign. He led the National League with 33 starts, won 12 games and posteda 3.72 ERA, the best of his career. But he struggled with injuries last season as a calf strain, followed by a strained shoulder muscle put him on the disabled list twice and a strained groin cost him 20 more games in September.
Capuano's last start for the Dodgers came on Sept. 6, 2013, at Cincinnati. He also pitched three scoreless innings in relief and was credited with the win in Game 3 of the National League Divisional Series as the Dodgers beat Atlanta 13-6, He was not offered a contract for 2014 and was granted free agency on Nov. 1.
The Red Sox elected to acquire another experienced starter following Ryan Dempster's surprise announcement last Sunday that he is taking a year off from baseball. But, according to ESPNBoston.com's Gordon Edes, Capuano is not expected to challenge for the a spot in the rotation, which includes John Lester, Clay Buchholz, John Lackey, Felix Doubront and Jake Peavy. Rather, he gives the club organizational depth in case a starter is injured.
Edes pointed out that Boston essentially swapped Dempster's $13.25 million contract for Capuano and his bargain basement salary, which, according to John Heyman of CBSSports.com, is $2.25 million guaranteed, plus incentives that could provide up to $5 million more. Capuano completed a two-year, $10 million deal with the Dodgers in 2013.
Should Capuano not crack the Boston rotation, a likely assumption, he could be assigned to Triple-A Pawtucket as a starter or added to the Boston bullpen. If he is employed as a long reliever, it would be only the second time in his career that he would not be used primarily as a starter. In 2010 with Milwaukee, he made 15 relief appearances and started nine games. In his nine-year career, he has appeared in 238 games, 209 as a starter.
However, the Red Sox already have a proven long man in Brandon Workman (Wareham, 2008/09), who thrived as a reliever and spot starter last season. Workman figures to return to the Sox bullpen and likely will be considered as a fill-in starter when needed.
Capuano was one of three players from Duke who saw action in the major leagues last season. The others were Nate Frieman (Orleans, 2007/08), who batted .274 in 79 games for the Oakland Athletics, and Greg Burke, a right-handed relief pitcher who was 0-3 with the New York Mets. Frieman was the 2007 winner of the Cape League's Manny Robello 10th Player Award.
Over the years, the Blue Devils have sent dozens of players into professional baseball. Two of the most notable are Dick Groat, the 1960 National League MVP and batting champion (.325) for the world champion Pittsburgh Pirates and an eight-time NL all-star, and the late Joe "Skip" Lewis, the former Chatham manager who was inducted into the Cape League Hall of Fame in 2009. Lewis won 30 games pitching for Duke, still a school record which he shares with former big league hurler Scott Schoenweis. He is also the Blue Devils' career leader in innings pitched with 327.
-ccbl-