News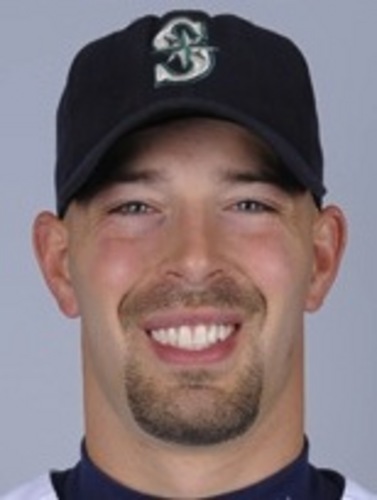 03/23/2014 4:45 PM
Article By:
Once again, Cape Cod Baseball League Hall of Famer David Aardsma (Falmouth, 2002; Class of 2010) is looking for work.
Aardsma, 32, requested and was granted his unconditional release from the Cleveland Indians, who had signed him to a minor league contract and invited him to spring training as a nonroster player. The deal included an opt-out clause should he fail to break camp with the major league club, and on Friday the right-hander was informed he did not win a job in the Indians' bullpen.
The former Falmouth Commodore actually pitched well in the Cactus League, allowing just two earned runs in six innings, but the Tribe apparently decided to go with a younger bullpen. Aardsma used a similar contract clause last year to gain his freedom from the Miami Marlins, who had signed him to a minor league deal and sent him to their Triple-A club in New Orleans.
After being released by the Marlins, he signed with the New York Mets as a minor league free agent. His performance at Triple-A Las Vegas earned him a call-up to the big club and he remained there through the end of the season, compiling a 4.31 ERA in 39 2/3 innings. The Mets did not offer him a contract for 2014 and he was released in October.
Before taking the mound for the Mets, Aardsma had pitched just one major league inning since 2011 as he fought his way back from Tommy John surgery which ended a promising stint as the Seattle Mariners' closer.
As a free agent once again, the former Rice University star can now negotiate with any interested ballclub.
Personally, we would love to see Aardsma sign with Baltimore. What a coup for the Cape League to have CCBL Hall of Fame pitcher Aardsma throwing to CCBL Hall of Fame catcher Matt Wieters (Orleans, 2006; Class of 2013) with CCBL Hall of Famer and Orioles manager Buck Showalter (Hyannis, 1976; Class of 2002) watching from the dugout.
Aardsma pitched in 18 games for the 2002 Falmouth Commodores, compiling a 3-0 record and a 0.67 ERA. In 26 2/3 innings, he allowed just five walks, seven hits and two earned runs, while earning seven saves. He struck out 45 batters for an impressive average of 15.19 whiffs per nine innings.
Thanks in part to his performance on the Cape, the 6-5, 205-pound Denver native was selected in the first round (22nd overall) by the San Francisco Giants in the 2003 amateur draft.