News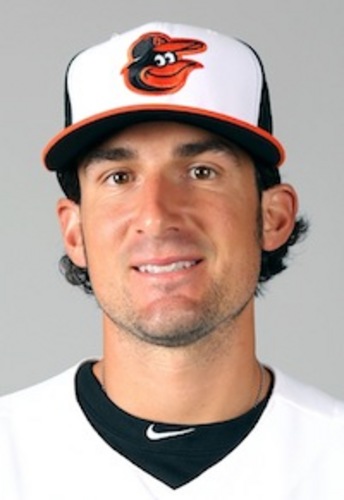 03/25/2014 5:11 AM
Article By:
The infield situation with the Baltimore Orioles has become a game of musical chairs with names familiar to Cape League fans playing prominent roles.
On Monday, the O's traded veteran shortstop Alex Gonzalez to the Detroit Tigers for 25-year-old infielder Steve Lombardozzi, son of Steve Lombardozzi Sr. (Falmouth, 1979-80). The younger Lombardozzi, a switch hitter, is primarily a second baseman but has played shortstop, third and the outfield during three seasons with the Washington Nationals.
He was 9-for-39 with five RBIs in 14 Grapefruit League games with the Tigers this spring. He also was 6-for-6 in stolen base attempts.
Lombardozzi is a candidate to start the season at second base, a position that has been up for grabs since the defection of careerlong Oriole Brian Roberts (Chatham, 1998), who packed his bags and moved to New York this winter. Roberts, son of Cotuit Kettleers manager Mike Roberts, opted to sign with the Yankees rather than be relegated to a part-time role with the O's.
Maine native and former Vanderbilt star Ryan Flaherty (Hyannis, 2006) had pretty much wrapped up the second base job, but with 2013 All-Star and Gold Glove Award winning third baseman Manny Machado set to begin the season on the disabled list after off-season knee surgery Flaherty now is expected to move over to third. O's manager Buck Showalter (Hyannis, 1976) is optimistic that Machado will be back in the lineup by late April.
Flaherty, 27, is a native of Portland, Maine, who was drafted in the first round (fourth overall) by the Chicago Cubs in 2008. The Orioles got him from the Cubs in the 2011 Rule 5 draft and he has proved to be a valuable addition to their roster. He can play second, short and third as well and any outfield position. This spring, he was hitting .310/.362/.571 with two homers and six RBIs after 16 games.
Newcomer Lombardozzi was born in Fulton, Md., and attended Atholton High School in Columbia, Md. His career line is .264/.297/342 in three seasons with the Washington Nationals, who selected him in the 19th round of the 2008 amateur draft. His dad, Steve Sr., won the 1979 Daniel J. Silva Sportsmanship Award while playing for Falmouth in the Cape League, then enjoyed a successful big league career that included a World Series championship with the 1987 Minnesota Twins.
To make room for Lombardozzi on their 40-man roster, the Orioles designated catcher Johnny Monell for assignment.
Gonzalez, 37, signed a minor league deal with the O's on Feb. 1. A native of Venezuela, he spent most of his 15 MLB seasons in the National League, but had two stints with Boston in the American League East. In 2006, he finished first among AL shortstops with a .985 fielding percentage in 111 games for the Red Sox. He also played 44 games for the '09 Red Sox.
"Gonzo" slashes .246/.290/.396 for his career. He hit well this spring as a nonroster invitee in the Orioles' camp, going 12-for-28 with two homers and six RBIs in 12 games. The Tigers are looking for a replacement for shortstop Jose Iglesias, who is expected to be out for four to six months with stress fractures in both legs.