News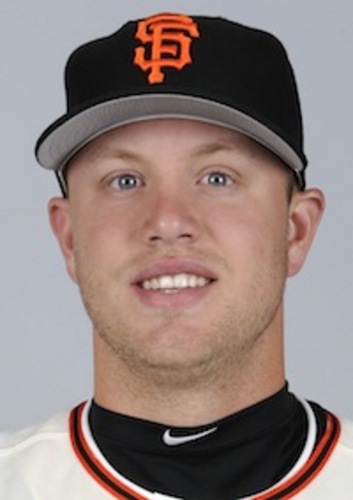 04/12/2014 8:20 AM
Article By:
Seth Rosin's baseball journey swerved sharply Friday when the Texas Rangers announced that the 25-year-old relief pitcher had cleared waivers and would rejoin the Philadelphia Phillies organization immediately.
The former Hyannis Mets right-hander (2009) was first acquired by the Phillies in July 2012 as part of a trade that sent Hunter Pence and cash to the San Francisco Giants for then-unknown Class A pitcher Rosin, major league outfielder Nate Schierholtz and minor league catcher Tommy Joseph. Rosin had been the Giants' fourth-round draft pick in 2010.
Rosin spent 2013 at Class AA Reading in the Eastern League, where he went 9-6 with a 4.33 ERA in 26 games, mostly as a starter. He averaged 8.5 strikeouts and 2.5 walks per nine innings. But Phillies General Manager Ruben Amaro Jr. (Cotuit, 1985) decided not to protect him in the Rule 5 draft at the December GM meetings and he was grabbed for $50,000 by the New York Mets, who promptly traded him to the Los Angeles Dodgers for cash.
During spring training, Rosin (pronounced ro-ZEEN) posted a 1.64 ERA in 11 innings, walking two and striking out 12. He traveled to Australia for the Dodgers' season-opening series sweep of the Arizona Diamondbacks, but did not play in either game in Sydney. After returning to the United States, on March 26, he was put on waivers and claimed by the Texas Rangers, who immediately added him to their active roster and used him in relief on opening day, March 31, against - who else? - the Phillies.
The former University of Minnesota star pitched in three games for Texas – two scoreless appearances against the Phillies and one less successful outing against the Boston Red Sox on April 7, in which he gave up three runs. The Rangers designated him for assignment two days later.
Rosin cleared waivers and, as required for a Rule 5 player, he had to be offered back to the Phillies for $25,000. If the Phillies had declined, he could have been assigned to the Rangers' farm system. Instead, he will report to Lehigh Valley in the Triple-A International League. With the Philadelphia bullpen currently producing unspectacular results, there is a strong possibility he could be called up to pitch for the team against which he made his major league debut.
Rosin was 2-1 with a 1.87 ERA at Hyannis in 2009, the season before the Mets became the Harbor Hawks. He worked 33 2/3 innings, averaging 10.16 strikeouts and 2.67 walks per nine innings.
Rosin was the first of five former Cape Cod Baseball League players among the 20 rookies who have made their big league debuts through April 11. He was followed by Seattle infielder/outfielder Stefen Romero (Bourne, 2009) on April 1; Colorado right-handed pitcher Tommy Kahnle (Brewster, 2010) on April 3; Texas righty Nick Martinez (Falmouth, 2011) on April 5, and Seattle right-hander Dominic Leone (Chatham, 2011) on April 6.