News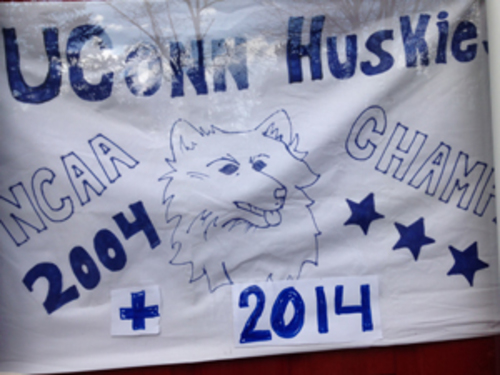 04/12/2014 10:13 AM
Article By:
For a few weeks, I have been thinking about how I would begin this new column. Without a doubt, it is a great opportunity to spread the good news of the Cape Cod Baseball League, but first things first.
A shoutout to Webmaster Steve Wilson for the idea and the push to get this going. And thank you in advance to Victoria Martin, our website editor, for the assistance she will lend with columns in the future. Thank you to Joe Sherman, who will always dig up unusual stats and info that will make for good reading! Lastly, I know Uri and his staff at Infinity Pro Sports worked extra hours to get this in place. Many thanks for the team effort.

While there are several topics I am excited to write about: like a recent visit with longtime Red Sox scout Bill Enos and his daughter in Arizona, or an update on the three exciting events going on in the next four weeks … they all will have to take a back seat for what really needs to be the first news coming from this end of Cape Cod.

Earlier this week the University of Connecticut basketball teams accomplished the impossible: Both the men and women won the national title as the best college basketball teams in the USA.
In 2004 they both did that for the first time in NCAA history. With the UConn men's victory over Kentucky on Monday and the women's squad over Notre Dame on Tuesday, that incredible feat was accomplished again - two national championships in basketball at the same university in the same year. Amazing!! One news commentator said UConn is now the "center of the universe for basketball." Another suggested it be called "Two-Conn." So why would this first column be about basketball?

You guessed it, I am a UConn grad and a very proud one. Sports is big in Storrs, Conn., and we in the Cape League have had many talented UConn players here on our fields: George Greer, Ed Baird, Chuck Nagy, Brad Linden, Pierre LaPage, to name a few. And in reality, it was UConn baseball that actually brought me to the Cape League. (That is story for another day.)

But for now, with the two championships and national recognition of this week, I thought it only fitting that I start out with a round of applause for my alma mater. There is plenty of time to get back to baseball, but for this week at our house, it is all about UConn basketball. Go Huskies!

Thanks to Joe Sherman for the stats and facts on some UConn-Cape League stars

Bob Schaefer, now assistant to the GM of the Washington Nationals, was the SS on the 1965 CCBL championship Sagamore team, later managed at Bourne and Hyannis and was inducted into the CCBL Hall of Fame (Class of 2007). The Schaefer-managed Hyannis Mets won a total of 64 games and consecutive CCBL titles. His 1979 Mets still hold the CCBL record for most regular-seasons wins (33) … In 2005, Falmouth pitcher Tim Norton of UConn shared the B.F.C. Whitehouse Outstanding Pitcher Award (with current Red Sox reliever and CCBL Hall of Famer Andrew Miller of Chatham). Norton was 5-1 with a 1.77 ERA for the Commodores. He was a seventh-round draft pick of the Yankees in 2006 and made it to Triple-A before injuries ended his career. He's now a coach in the Yankees' organization. … There is Pierre LePage (Bourne, 2009), winner of both the Manny Robello 10th Player Award and the Daniel J. Silva Award for Sportsmanship. A few other "blasts from the past" out of UConn: 1987 CCBL playoff MVP Charles Nagy and Cotuit's Randy LaVigne, co-winner of the Silva sportsmanship award (with Falmouth's Gary Cicatiello) in 1978 ... also, John Kelly of Cotuit, who was 7-1 with a 1.20 ERA, was the 1992 Whitehouse Award winner. He also signed with the Yankees … Brad Linden played first base for UConn and Orleans in 1971 and '72. In '72 he was an All-Star, HR leader and MVP with a .371 average. … Then there were the co- captains of the 1968 UConn Huskies, Ed Baird and George Greer, both in the CCBL Hall of Fame. Big Ed pitched three years for Chatham and compiled a 16-2 record with a 1.89 ERA. He was signed by the Red Sox and is currently the treasurer for the Chatham Anglers. George was an All-Star for his three years in the CCBL, also playing for Chatham. He hit .349 in '65 and .368 in '66, was an All-American for UConn and selected to the prestigious Pan Am Team in '67. He managed the Cotuit team for nine years and later at Davidson and Wake Forest. He is been coaching in the minors for nine years.
Some more fun facts about baseball at UConn:

Since MLB's amateur draft began in 1965, a total of 91 UConn players have been selected, eight of whom made it to the big leagues. Probably the most famous MLB player produced at Storrs was the late Walt Dropo, born in Moosup, Conn., and educated at Plainfield H.S. in Plainfield, Conn. Between 1949 and 1961, Dropo played 1,288 games for the Red Sox, White Sox, Tigers, Orioles and Reds. He was a career .270 hitter with 152 home runs and 704 RBIs in his 13 MLB seasons. He was the 1950 AL Rookie of the Year and an All-Star that season for the Red Sox, who had signed him as an amateur free agent in 1947. Unfortunately, the Big Moose from Moosup never played in the Cape League.

Here are a few recent draftees from UConn who played in the CCBL: 2013 draft, 2B L.J. Mazzilli (Bourne), fourth round, Mets; 2011 draft, OF George Springer (Wareham), first round, Astros; RHP Matt Barnes (Wareham), first round, Red Sox; SS Nick Ahmed (Bourne), second round, Braves; RF John Andreoli (Wareham), 17th round, Cubs; RHP Kevin Vance (Chatham), 19th round, White Sox; 1B Michael Nemeth (Bourne), 21st round, Brewers; LHP Elliot Glynn (Orleans), 39th round, Brewers. The list could go on and on.
Springer and Barnes were UConn's first first-round draft picks since 1988, when RHP Charles Nagy (Harwich, 1987) was taken by Cleveland with the 17th overall pick.
Also of note are OF Billy Flood, drafted by the Cardinals in 1966, and RHP Brian Bach, drafted by the Cardinals in 1969. Also, Ed Baird was drafted by the Red Sox in 1968; Bob Schaefer by the Orioles in 1965, and George Greer by the Cardinals in 1968.