News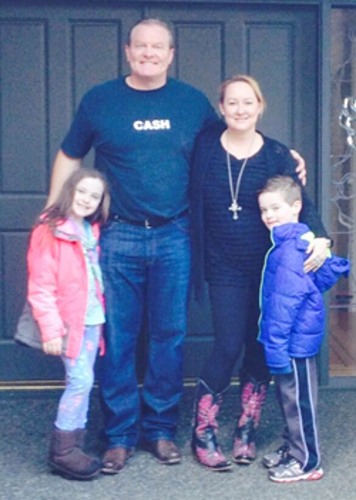 04/23/2014 7:29 PM
Article By:
General of the Army Douglas MacArthur said it in his farewell address to Congress in 1951: "Old soldiers never die; they just fade away."
But what about old ballplayers? Especially those who are members of the Cape Cod Baseball League Hall of Fame.
Well, 13 of them have certainly not faded away. Instead, they fashioned new careers very much in the public eye as baseball analysts on local, regional and national outlets.
The latest to join the exclusive club is former Cleveland and Seattle manager Eric Wedge (Yarmouth-Dennis, 1988), a 2011 inductee. Wedge has signed on with ESPN as an analyst for the 25th anniversary season of "Baseball Tonight." In addition to regular contributions to "Baseball Tonight" studio programming, he will make appearances across ESPN platforms, including "SportsCenter" and ESPN Radio.
Wedge, the American League's 2007 Manager of the Year at Cleveland, spent seven years with the Indians and three with the Mariners before resigning at the end of the 2013 season, citing differences with the Seattle front office over the direction the franchise was taking.
After being passed over for the Chicago Cubs managerial position, he began discussions with ESPN, and in November he visited the all-sports network's Bristol, Conn., headquarters where he interviewed for roles as a studio analyst and an in-game color analyst. An agreement was reached in January and Wedge made his debut during an Atlanta-Detroit spring training game in late March, working with Jon Sciambi and Tim Kurkjian.
"This will be a nice change … it's something I've always wanted to do, something I've always been curious about," Wedge told Reggie Hayes of the Fort Wayne (Ind.) News-Sentinel in a January interview. "It's a good opportunity and it keeps (me) attached to the game."
A Fort Wayne native, Wedge has considerable experience dealing with the media throughout his career, including radio and television shows as manager in both Cleveland and Seattle.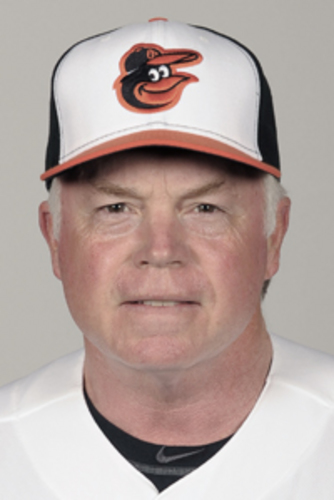 Over the years, ESPN has employed a number of former managers as analysts, including Cape League grads Bobby Valentine (Yarmouth, 1967) and Buck Showalter (Hyannis, 1976).
"They've got a lot of great people at ESPN," Wedge told Hayes. "They have some great analysts, some great baseball people. I look forward to being around those guys and talking about the game and making a positive impact."
The Wedges are selling their house on Mercer Island near Seattle and are moving back to Buffalo, N.Y., where they already own a home. Wedge managed Cleveland's Triple-A affiliate, the Buffalo Bisons, in 2001 (first place) and 2002 (second) before being picked to manage the Indians in 2003. Buffalo also is the hometown of his wife, Kate.
Eric and Kate have a daughter, Ava Catherine, 8, and a son, Dalton Cash, 6.
Originally drafted by the Boston Red Sox (1989, third round), Wedge played for the Elmira Pioneers (1989), New Britain Red Sox (1989-1991), Winter Haven Red Sox (1991) and Pawtucket Red Sox (1991-92 and 1994-95). On Oct. 5, 1991, he made his MLB debut in his only appearance of the season for Boston with a pinch-hit single. In 1992, he hit .250 in 27 games for the Red Sox (20 as a DH, five as a catcher and two as a pinch-hitter).
Wedge still maintains ties to the Boston area. He is co-owner of Strike One Sports Complex in Danvers, Mass., which features indoor baseball fields and batting cages. He can often be spotted at the facility during the off-season months.
Scattered around the baseball world today are 11 other CCBL Hall of Fame members who are earning their living as broadcasters.
The inaugural class, in 2000, produced two – Frank Thomas (Orleans, 1988) and the late Mike Flanagan (Falmouth, 1972). Thomas, who will be inducted into the National Baseball Hall of Fame in Cooperstown on July 27, has been doing color commentary on Chicago White Sox games and is in his first season as a weekend baseball analyst for the Los Angeles-based Fox Sports 1 cable network. Flanagan, a Cy Young Award winner and World Series champion with Baltimore, was employed as a color commentator on Orioles broadcasts when he died in August 2011.
The class of 2001 included present-day White Sox manager Robin Ventura (Hyannis, 1987), who was an annual fixture as an analyst on ESPN's College World Series telecasts before taking over as White Sox skipper.
In 2002, three future TV analysts entered the Hall of Fame – Ron Darling (Cotuit, 1980), Nomar Garciaparra (Orleans, 1993) and the aforementioned Mr. Showalter. Darling wears three hats as an analyst; he regularly works New York Mets games, he does national telecasts on weekends for Atlanta-based Turner Sports' TBS and in the off-season he makes frequent appearances on MLB Network. Garciaparra had handled various assignments for ESPN before leaving to join the Los Angeles Dodgers' new cable network.
Showalter, now manager of the Baltimore Orioles, entered the Cape League Hall of Fame with the class of 2002. He never made it to the big leagues as a player, but he has managed the Yankees (1992-1995), the Arizona Diamondbacks (1998-2000), the Texas Rangers (2003-2006) and the Orioles (2010-present), producing first-place finishes with the '94 Yankees and the '99 D-backs. He was voted AL Manager of the Year in 1994 and 2004 and was runner-up in 1993 and 2012. He worked as an analyst for ESPN in 2001 and 2002 and from 2008 until he took the Baltimore job.
The class of 2003 featured "The Mayor," Sean Casey (Brewster, 1994), who is often seen on MLB Network as an in-studio analyst and is part of the network's "Thursday Night Baseball" team this season.
Joe Magrane (Harwich, 1984) and Bill Schroeder (Hyannis, 1978) were enshrined with the class of 2009. Magrane, who pitched for the St. Louis Cardinals in the 1987 World Series, is a former Tampa Bay Rays broadcaster who now works weekends for MLB Network. He, too, is a member of its "Thursday Night Baseball" crew anchored by Bob Costas. Schroeder is beginning his 17th season as color commentator on Milwaukee Brewers telecasts.
Lou Merloni (Bourne, 1991; Cotuit, 1992) was inducted in 2010, with his longtime buddy and former Red Sox teammate Garciaparra looking on. Merloni hosts his own radio talk show on WEEI, the Boston flagship station for the Red Sox Radio Network, and has filled in occasionally as an analyst. He is a co-host for Comcast SportsNet New England's "Baseball Show" and has also been the second man in the booth for several Cape League All-Star Game telecasts, including the three played at Fenway Park from 2009-2011.
Also enshrined with the class of 2010 was Rangers TV analyst Tom Grieve (Chatham, 1966), whose tenure with the Rangers includes stints as a player, scout and general manager and extends back to the team's days as the Washington Senators. Grieve, a Pittsfield, Mass., native, was surprised at his induction ceremony when baseball writer Peter Gammons read a congratulatory note from his good friend and former boss with the Rangers, George W. Bush, the 43rd President of the United States.
The 2011 Hall of Fame class included the latest member of the fraternity, Wedge, plus longtime Red Sox third baseman Mike Lowell (Chatham, 1994), who is a part-time (by his choice) studio analyst for MLB Network.
Hall of Fame credentials certainly don't hurt, but there are plenty of baseball broadcasters whose Cape League performances fell short of Hall of Fame caliber. One of them spent the 2008 season with the Bourne Braves, but never put on a uniform. That would be Aaron Goldsmith, who is beginning his second season in the Seattle Mariners radio booth. Goldsmith took over as Bourne's Internet broadcaster after working for the Gateway Grizzlies in the independent Frontier League in 2007. He went from Bourne to the Red Sox's Double-A affiliate, the Portland Sea Dogs, in 2009. He spent 2010 and 2011 with the Texas Rangers' Double-A club, the Frisco RoughRiders, and 2012 with the Pawtucket Red Sox job, calling all 144 games of Boston's Triple-A affiliate on a 14-station radio network as well as handling 10 telecasts and hosting the weekly PawSox Insider radio show.
Here's a partial list of other former Cape Leaguers working today as radio/TV baseball broadcasters:
Aaron Boone (Orleans, 1993), ESPN; Mike Bordick (Y-D, 1986), Baltimore Orioles; Ben McDonald (Orleans, 1989), Baltimore Orioles; Steve Stone (Chatham, 1968), Chicago White Sox; Mike Huff (Falmouth, 1984), Chicago White Sox; Aaron Rowand (Brewster, 1996 & 1997), Chicago White Sox; Geoff Blum (Brewster, 1993), Houston Astros; Tim Salmon (Cotuit, 1988), Los Angeles Angels; John Flaherty (Harwich, 1987), New York Yankees; Brian Anderson (Wareham, 1991 & 1992), Tampa Bay Rays; Chris Welsh (Y-D, 1976), Cincinnati Reds; Jerry Hairston Jr. (Bourne, 1996; Wareham, 1997), Los Angeles Dodgers; Jeff Conine (Orleans, 1986), Miami Marlins; Bobby Valentine (Yarmouth, 1967), New York Mets; F.P. Santangelo (Brewster, 1988), Washington Nationals; Mark Mulder (Bourne, 1997), ESPN; Doug Glanville (Wareham, 1990), ESPN; Kevin Millar (Harwich, 1992), MLB Network; Mark DeRosa (Bourne, 1995), MLB Network.
-ccbl-