News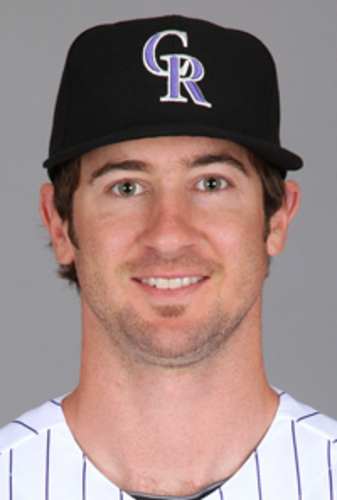 04/27/2014 6:47 AM
Article By:
Two former Kettleers are enjoying the moment.
They may not be there in October, but a month into the 2014 season, outfielder Charlie Blackmon of the Colorado Rockies (Cotuit, 2005) and right-hander Aaron Harang of the Atlanta Braves (Cotuit, 1998) are the best at what they do -- leading all of Major League Baseball in hitting and pitching, respectively.
Entering Sunday's action, Blackmon, 27, was flirting with a .400 batting average after 24 games, with 35 hits in 83 at-bats for across-the-board figures of .398/.446/.663. He had five doubles, a triple, five home runs and 17 RBIs -- not bad for a former junior college pitcher who never swung a bat in earnest for Cotuit.
Blackmon, one of the National League's bright young stars, is a .307 career hitter despite seeing limited service with the Rockies since making his big league debut in 2011. In 82 games last season, he hit .309/.336/.467 with six home runs and 22 runs batted in.
His hot start this season was highlighted by a record-tying performance during Colorado's home opener on April 4 against the Arizona Diamondbacks. The 6-foot-3, 210-pound outfielder went 6-for-6, matching the team record set in 1995 by Andres Galarraga against Houston. Blackmon finished with one home run, three doubles, two singles and five RBIs as the Rockies rolled to a 12-2 victory.
Blackmon said his sixth-inning double probably would have been a triple if he had not been watching the ball and nearly missed first base. A three-bagger would have completed the cycle.
The last National Leaguer to get six hits in a nine-inning game was Adrian Gonzalez, then playing for the San Diego Padres. He did it on Aug. 11, 2009, against the Milwaukee Brewers. Ian Kinsler of the Texas Rangers and Freddy Sanchez of the Pittsburgh Pirates also went 6-for-6 earlier that season.
For the record, only one player since 1900 has gone 7-for-7 in a nine inning game – Pittsburgh's Rennie Stennett on Sept. 16, 1975, against the Chicago Cubs. There have been 70 six-hit games in baseball's modern era (since 1900), 30 of them in the National League.
Only one other Cape League graduate has delivered a 6-for-6 performance, CCBL 2003 Hall of Famer Carlos Pena (Harwich, 1996; Wareham, 1997), who did it on May 27, 2004, while playing for the Detroit Tigers.
Colorado's second-round pick in the 2008 amateur draft, the left-handed hitting Blackmon had been considered a pitching prospect throughout high school and in junior college. In fact, he was previously drafted twice as a pitcher – in the 28th round by the Florida Marlins in 2004 and in the 20th round by the Boston Red Sox in 2005.
A native of Dallas, Blackmon grew up in Georgia and after graduating from North Gwinnett High School in Suwanee, he enrolled at Young Harris College, then a two-year community college, where he posted a 7-1 record in 14 appearances as a freshman, striking out 49 batters in 44 2/3 innings. He helped the Mountain Lions win the Georgia Junior College Athletic Association state championship in 2005 and was named the MVP of the state tournament.
His junior college exploits earned him a rare spot on the Division I-loaded Cotuit roster that summer and he did not disappoint, posting a 1-1 record with a 3.42 ERA in 26 1/3 innings. Because the Cape League uses the designated hitter, Blackmon never got a chance to display his offensive prowess or his skill as a position player.
Georgia Tech came calling and Blackmon transferred in the fall of 2006. Arriving as a left-handed pitching prospect, he was redshirted in 2007 and moved to the outfield prior to the start of the 2008 season. He wound up pitching just two games at Tech but was a terrific addition to the starting lineup as an outfielder, batting leadoff and pacing the team in average (.396), hits (99), runs (68), on-base percentage (.469) and stolen bases (25), numbers that convinced the Rockies to make him their second round draft pick that June.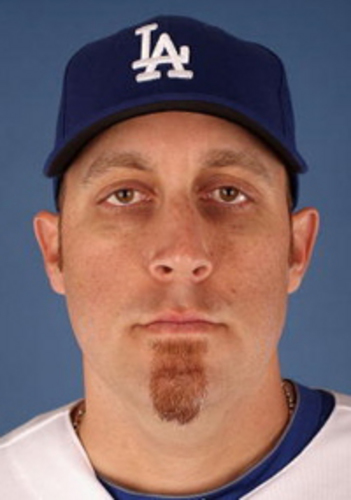 Harang, a well-traveled 35-year-old, signed with the Braves after being released in spring training by the Cleveland Indians. Pitching for his seventh big league club, he has been one of baseball's major surprises, posting a 3-1 record and a MLB-leading 0.85 earned run average with 33 strikeouts against just 13 walks in 31 2/3 innings. He has appeared in five games, all starts.
Harang was originally drafted by the Red Sox out of Patrick Henry High School in San Diego in the 22nd round in 1996, but did not sign. He enrolled at San Diego State University, where he caught the attention of Texas Rangers scouts, and Texas picked him in the sixth round of the 1999 draft. The Rangers traded him to Oakland after the 2000 season and he made his major league debut with the Athletics on May 25, 2002, at age 24.
Since then, he has spent time with the Cincinnati Reds (eight seasons), San Diego Padres, Los Angeles Dodgers, Seattle Mariners and New York Mets. His best years came with the 2006 Reds (16-11, 3.76 ERA) and the 2011 Padres (14-7, 3.64 ERA).
After being signed by the Mets as a free agent on Sept. 1, 2013, he started four games and finished 0-1 with a 3.52 ERA. But he gave up five home runs in 23 inning and the Mets cut him loose after the season. On Feb. 15 of this year, he signed with the Indians, but was released at the end of spring training on March 24. The Braves decided to take a chance on the free agent right-hander and it may turn out to be the best decision they've made in years.
-ccbl-