News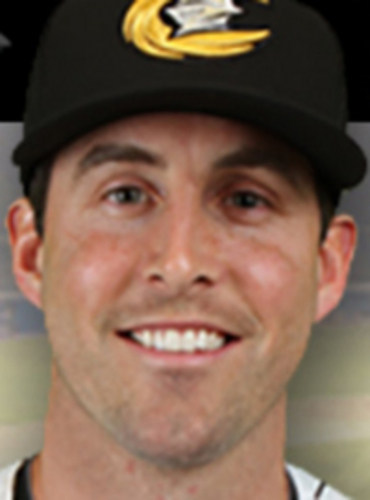 04/27/2014 8:58 PM
Article By:
Add another name to the all-time list of Cape Cod Baseball League players who have reached the major leagues.
Chicago White Sox rookie right-hander Scott Carroll (Falmouth, 2006) brought the total number of names on that list to 1,035 on Sunday as he pitched 7 1/3 strong innings to beat the Tampa Bay Rays and their ace David Price 7-2 in his MLB debut.
Carroll, 29, an eight-year minor league veteran, had been called up from Triple-A Charlotte, where he was 3-1 with a 1.57 ERA.
Carroll's pitching and rookie Jose Abreau's four RBIs on a two-run homer and a two-run single were key elements in the White Sox victory. Carroll scattered six hits, struck out three and walked two. He threw 100 pitches and only one of the two runs he allowed was earned.
Carroll pitched very well through the first five innings, yielding only an unearned run in the fifth when Rays outfielder David DeJesus (Bourne, 1998; Chatham, 1999), who had singled, scored when a fly ball to right by Yunel Escobar was misplayed. The Sox exploded for five runs in the sixth, taking advantage of four Rays errors and Abreau's two-run homer, his 10th of the young season, an MLB rookie record for the month of April.
Carroll, a star quarterback and pitcher at Liberty High School in Liberty, Mo., accepted a scholarship from Purdue University to play football, but found himself stuck behind future NFL quarterback Kyle Orton and never received an opportunity to play. So he transferred to Missouri State University, where he again was the starting quarterback and a star pitcher.
The Cincinnati Reds made the 6-foot-4, 215-pound right-hander their third-round draft choice in 2007, but kept him toiling in their minor league system until he gained his release in 2012. He signed with the White Sox as a minor league free agent on July 12, 2012, but he was sidelined for most of 2013 recovering from Tommy John surgery.
His pitching coach at Charlotte, Richard Dotson, credits Carroll's relentless rehab work for refining the sinker-baller's mechanics, which led to his success with the Knights this season.
Carroll's Cape League experience at Falmouth was short-lived as he appeared in just two games, had no wins or losses and posted an ERA of 8.44. He worked a total of 5 1/3 innings, yielding six runs, walking three and striking out four.
-ccbl-