News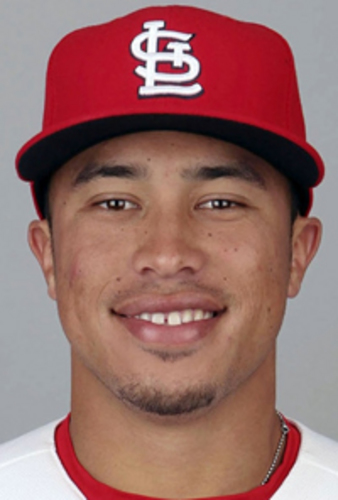 04/30/2014 6:01 AM
Article By:
The St. Louis Cardinals haven't given up on former first-round draft choice Kolten Wong (Orleans, 2010). But they haven't exactly given him a vote of confidence either.
On Sunday, the defending National League champions informed the 2010 Cape Cod League MVP that he was being optioned to Triple-A Memphis where he will play regularly in the low-pressure minor league setting and work on resolving his batting problems. The Cardinals also demoted another former Cape Leaguer, little-used fifth outfielder Shane Robinson (Hyannis, 2004), who had become the odd man out on their depth chart.
Wong, 23, was considered a can't-miss prospect when the Cardinals made him their first-round pick (22nd overall) in the 2011 amateur draft, but so far he hasn't been able to consistently hit big league pitching. Since making his major league debut last Aug. 6, the former University of Hawaii star played in 52 games for a combined batting average of .192 with 25 hits in 130 at-bats. He drove in five runs and did not have a home run.
Ever since Little League and high school, Wong has been able to hit, and he continued to do so in college (.358/.460/.563), the Cape League (.341/.426/.452) and in three minor league seasons where his totals were .301/.365/.445 with 59 doubles, 16 triples, 24 home runs and 122 RBIs.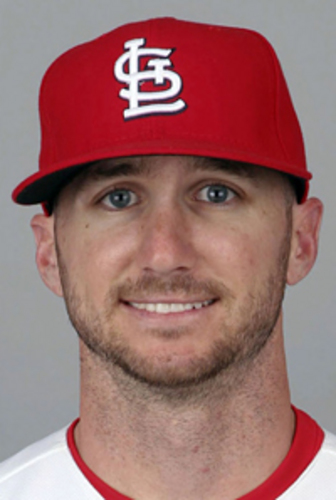 He was hitting .303/.369/.466 when the Cardinals called him up last August. In 107 games at Memphis, he had driven in 45 runs with 21 doubles, eight triples and 10 homers. But in 32 major league games, the best he could muster was a .153/.194/.169 line with no RBIs. Of his nine hits in 59 at-bats, only one -- a double -- was for extra bases. Nevertheless, the Cardinals decided to carry him on their post-season roster, but in the NLDS, NLCS and World Series, he could contribute just one hit in six trips to the plate.
St. Louis's six-game World Series loss to Boston left a sour taste in the mouths of Cardinals fans and a gaffe by Wong that ended Game 4 is a particularly painful memory.
The Cardinals trailed 4-2 when they came up in the ninth inning to face the Red Sox's dominant closer Koji Uehara. With one out, pinch-hitter Allen Craig singled and the speedy Wong was sent in to run for him. After Matt Carpenter popped to second, the always-dangerous Carlos Beltran stepped to the plate as the potential tying run.
Wong, who the night before had singled and stole a base, took his lead, but advanced a bit too far toward second. When Uehara whirled to throw to first, Wong slipped trying to get back to the bag and was picked off, leaving Beltran standing in the batter's box and Boston with a 3-1 series lead. It was the first walk-off pickoff in World Series history.
Wong reported to spring training this year with a positive attitude and a hot bat. The Cardinals felt he had made great strides in adjusting to MLB pitching as he put up impressive numbers (.375, five doubles, two homers, nine RBIs). But he couldn't maintain his success and after 20 regular-season games he was hitting a disappointing .225/.276/.268 and losing playing time to 36-year-old Mark Ellis, a 12-year MLB veteran who now takes over full time at second base.
Wong's demotion surprised many, including sports writer Jay Jaffe, a keen observer of the St. Louis scene. Jaffe called it a "head scratching move," an overreaction to the Cardinals' sluggish start and particularly to an offense with the second-lowest runs-per-game rate (3.28) in the National League.
As Jaffe pointed out, Wong wasn't the only current Cardinal not living up to his potential as a hitter. Craig (.174/.222/.239) and Jhonny Peralta (.175/.267/.388) had been counted on to provide some punch and their struggles at the plate adversely affected the Cardinals' offense far more than did Wong's (.225/.276/.268).
Jaffe noted that the Cardinals organization has long been ranked among baseball's best in player development, but he remained puzzled over their treatment of Wong. "From the outside, this still appears to be an overreaction; a team with a struggling offense demoting its least experienced player smacks of scapegoating," he wrote.
Perhaps the Cardinals haven't been able to forget -- or forgive -- Wong's costly base-running blunder last October. For the record, Wong went 3-for-9 in his first two games after reporting to Memphis. Robinson played right field and was 1-for-4 in his first game.
In 2004, Robinson batted .252/.277/.346 for the then Hyannis Mets, with five doubles, a triple, a home run and seven stolen bases in nine tries. The Florida State product, St. Louis's fifth-round draft choice (166th overall) in 2006, made his MLB debut on May 7, 2009, and has been up and down between St. Louis and the minors ever since, compiling .238/.311/.315 totals at the big league level.
He was hitting .100 (2-for-20) in 16 games for the Cardinals before being sent down.
-ccbl-