News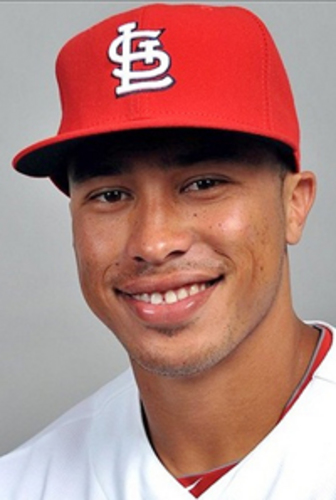 05/15/2014 6:05 AM
Article By:
Kolten Wong is in St. Louis and David Aardsma is in limbo.
Wong was recalled Wednesday by the St. Louis Cardinals after a solid 15-game stretch with the Memphis Redbirds since being optioned to the Triple-A club on April 27. The former Orleans Firebird (2010) batted .344 (22-for-64) with two home runs, 14 runs scored and 10 RBIs. He was 6-for-16 with runners in scoring position and a flawless 5-for-5 in stolen bases.
The 23-year-old second baseman hit .372 over his last 10 games, capped by a four-hit, four-RBI game Tuesday against Round Rock, and he had six multi-hit games among the 13 in which he hit safely.
Meanwhile, Cape Cod League Hall of Fame pitcher Aardsma remained in Memphis, awaiting word on whether he, too, will be summoned to St. Louis. Aardsma has pitched very well as the Redbirds' closer, compiling a 1.72 ERA in 15 2/3 innings spread over 15 appearances. The former Seattle closer has struck out 14 while walking seven.
Aardsma (Falmouth, 2002) has an opt-out clause in his minor league contract which permits him to become a free agent if he is not added to the Cardinals' 25-man roster by today.
Unlike Aardsma, who was sent directly to Triple-A out of spring training, Wong opened the season with the Cardinals. But the former University of Hawaii star seemed unable to get untracked at the plate and was hitting .225 when he was sent down to work on his swing.
That work obviously paid off handsomely for the 2010 Cape Cod League MVP and 2011 first-round draft pick of the Cardinals.
Manager Mike Matheny (Cotuit, 1990) said he hopes Wong can continue his success at the plate and help the defending National League champions get untracked. "He looked like he had accomplished what we needed him to accomplish," said Matheny. "We'll get him back and see how it goes. Hopefully, he stays in a good groove and can help us improve."
Matheny spoke of Wong in the past tense because the young infielder had left the ball park, sent home to recover from a stomach illness and to keep him from potentially spreading his sickness in the clubhouse. Matheny said he would have had Wong batting second Wednesday night against the Chicago Cubs had he been healthy and had the game not been rained out.
As soon as he is ready, Wong will return to his role as the Cardinals' regular second baseman. Veteran Mark Ellis probably will get some starts against left-handers, but the position is Wong's as long as he can produce. Ellis started at second during Wong's absence and was hitting .190 with seven RBIs.
"We believe in what he (Wong) is doing right now," Matheny said. "He went and did what we asked him to do, which was to figure out his swing and get locked back in and come back here and try to jump in like he was in the beginning."
To make room on the roster for Wong, infielder Greg Garcia was optioned to Memphis. Ironically, his demotion came just hours after he picked up his first major league RBI when he was hit by a pitch with the bases loaded in the 12th inning Tuesday night, forcing in the game-winning run as the Cardinals' beat the Cubs 4-3.
-ccbl-