News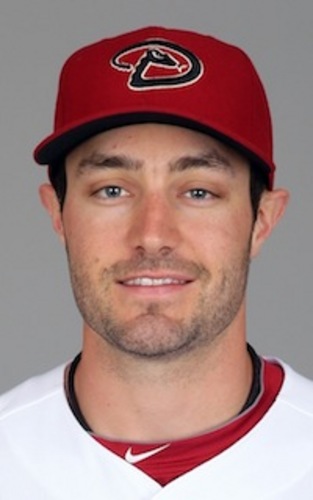 06/01/2014 4:46 PM
Article By: CCBL Public Relations Office
A.J. Pollock (Falmouth, 2008), the Cape Cod Baseball League's 2008 Pat Sorenti Most Valuable Player Award winner, will be lost to the Arizona Diamondbacks for an indefinite period after suffering a broken right hand when hit by a pitch in Saturday night's 5-0 loss to the Cincinnati Reds.
One of the few bright lights on a team struggling to escape the National League's Western Division cellar, the 26-year-old Pollock had been the Diamondbacks' best hitter, batting .316/.366/.554 with a 920 OPS in 192 plate appearances while contributing 16 doubles, four triples, six home runs and 15 RBIs and stealing eight bases in nine tries. He's also been solid defensively in center field.
"It's frustrating," Pollock said. "Unfortunately, it's part of baseball. People have injuries. With this one, there's not much else I can do. The guy (Reds right-hander Johnny Cueto) ran one up and in and it hit me in the hand. I'm not going to really think twice about it. Whatever they have me do, I'll do, and I'll get back out there."
The injury occurred in the bottom of the eighth inning on an 0-1 pitch. Pollock tried to check his swing on an inside fastball from Cueto, but the 92 mph offering struck him squarely on the right hand, fracturing his fourth metacarpal bone.
"That's a big blow," said manager Kirk Gibson of the latest injury to beset his team. "He's been playing great … emerging … he's been huge for us." Gibson added: "It's a matter of whether he has to have surgery or not. He's definitely going on the DL."
On Sunday, the Diamondbacks made two roster moves, placing Pollock on the 15-day disabled list and calling up pitcher-turned-outfielder David Peralta from Double-A Mobile.
Neither Pollock nor the Diamondbacks would speculate as to how much time the center fielder would miss, but in 2013 both second baseman Aaron Hill (Wareham, 2001) and infielder Willie Bloomquist missed two months with broken bones in their hands.
"We're waiting to figure out what we're going to do," Pollock said. "They're going to do more tests."
Pollock, a former Notre Dame star, was the Diamondbacks' first-round draft pick (17th overall) in 2009 after a spectacular Cape League season the previous summer in which he hit .377/.455/.556 with a 1011 OPS. In 40 games for Falmouth, he collected 15 doubles, one triple, four home runs and 25 RBIs, while successfully stealing 11 bases in 16 attempts.