News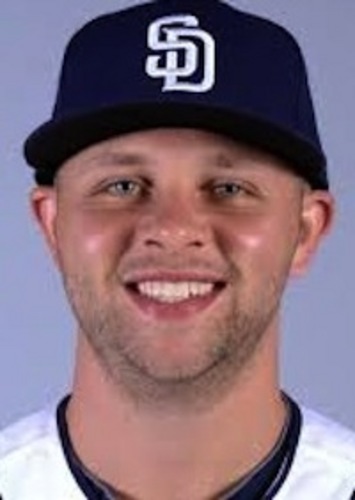 06/04/2014 8:13 PM
Article By: CCBL Public Relations Office
Right-handed pitcher Jesse Hahn (Chatham, 2009) made his Major League Baseball debut Tuesday night as the starter and loser in the San Diego Padres' 4-1 loss to the Pittsburgh Pirates.
Hahn, a Norwich, Conn., native who pitched at Virginia Tech, struck out five, but was tagged for six hits and four earned runs in 3 2/3 innings before being yanked by Padres manager Bud Black. Hahn, called up as a spot starter, was sent back to Double-A San Antonio on Wednesday.
Yonder Alonso (Brewster, 2007) singled in the only run for San Diego as the Padres suffered their third straight loss. Pirates closer Jason Grilli (Brewster, 1996) struck out two in the ninth to record his ninth save. The Padres could muster just one hit over 5 2/3 innings against Pirates starter Gerrit Cole before putting together three straight singles to send the right-hander to the showers. Chase Headley (Cotuit, 2004) singled and scored on Alonso's single to left.
Nineteen rookies with Cape League backgrounds have debuted in the majors so far this season, raising to 1,045 the all-time total of CCBL grads to play Major League Baseball.
Hahn is the third former Chatham player to break in since Seattle Mariners reliever Dominic Leone (2011) pitched one scoreless inning against the Oakland Athletics on April 6. The other is Kansas City Royals rookie starter Justin Marks (2008), who faced the Minnesota Twins on April 20, allowing four hits and three earned runs in two innings.
Hahn was a sixth-round draft choice (191st overall) of the Tampa Bay Rays in 2010 after a so-so 2009 Cape League season in which he went 1-1 with a 5.28 ERA, walking six and striking out 17 in 15 1/3 innings spread over nine games. He worked strictly as a reliever and recorded one save.