News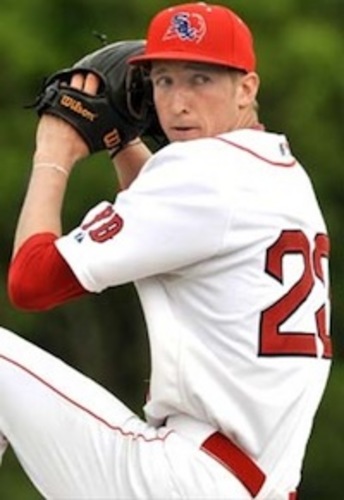 06/07/2014 9:01 AM
Article By: CCBL Public Relations Office
Erick Fedde (Y-D, 2013) and Jeff Hoffman (Hyannis, 2012-13) are two highly regarded right-handed pitchers selected Thursday in the first round of Major League Baseball's 2014 First-Year Player Draft. But assuming they agree to contract terms, they won't get to make their professional debuts for at least a year.
Both Fedde – drafted by Washington at No. 18 – and Hoffman – Toronto's fist pick at No. 9 – have recently undergone operations to repair their torn ulnar collateral ligaments, a procedure commonly known as Tommy John surgery. Full recovery can take a year to 18 months.
Fedde, who split last summer between Yarmouth-Dennis and the U.S. Collegiate National Team, was 3-1 with a 2.35 ERA in five games as a Y-D starter. He pitched 30 2/3 innings, scattering 21 hits, walking eight and striking out 26 for the Red Sox. As a Team USA starter, he was 1-0 with a 3.18 ERA in 5 2/3 innings over two appearances. He yielded three hits, two earned runs and one walk while fanning eight for the national squad.
The 6-foot-4, 175-pound right-hander was 8-2 with a 1.76 ERA this season at the University of Nevada-Las Vegas before he was injured. He struck out 82 in 11 starts and was named a Louisville Slugger second-team All-America and the Mountain West Conference Pitcher of the Year, and was projected as a top-10 pick in the draft.
Fedde had his UCL repaired on Tuesday, two days before being drafted by the Nationals, with whom he has strong ties through Bryce Harper, a high school teammate in Las Vegas. Harper has called Fedde's slider "the best slider I've ever seen." Fedde also features a 91-93 mph fast ball which has reached as high as 95 mph, and he throws an effective changeup.
"We felt the risk of him rehabbing and coming back to pre-injury form was worth the draft pick," Nationals General Manager Mike Rizzo said.
Before making the Nationals made a decision on Fedde, Rizzo said their physician Dr. Wiemi Douoguih had a "deep conversation" with Fedde's surgeon, Dr. Neal ElAttrache, the same doctor who removed bone chips from Stephen Strasburg's right elbow during the offseason. "We know the medical team over there very well," the GM said.
Nationals assistant GM and vice president of scouting operations Kris Kline said he watched Fedde's first start this season at UNLV and came away impressed. Kline said even in the sixth inning, Fedde's fast ball was hitting 95 to 98 mph. "I walked out of there thinking we have no shot at getting this player because he was a top-five type guy," Kline said.
As things turned out, Fedde's misfortune may turn out to be a blessing in disguise for the Nationals.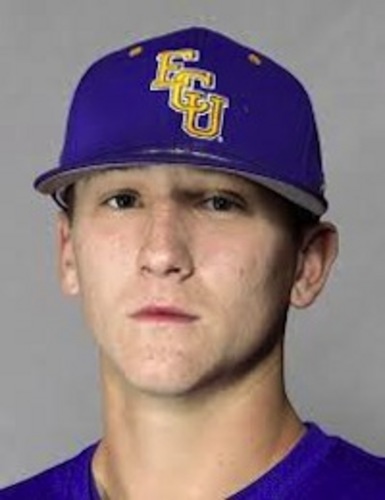 Meanwhile, Hoffman's injury struck in mid-April. Through 10 starts, the 6-foot-4, 183-pound East Carolina junior was 3-3 with a 2.94 ERA, but his season came to an abrupt end when he tore his UCL, necessitating surgery last month.
Before going down, Hoffman had been rumored as a possible first pick for the Houston Astros, the team drafting at No. 1 for the third straight year. Instead, the Astros selected southpaw hurler Brady Aiken, a San Diego high school phenom.
The Blue Jays, with two picks in the first round, weren't put off by Hoffman's surgery. They were happy to land the lanky righty, who features a mid- to upper-90s fastball complimented by a nasty curve. Although his changeup and slider lag behind at this point, they expressed the opinion that, his surgery aside, Hoffman is closer to his ceiling than many of the other players taken in the first round and should progress quickly once he returns to throwing next year.
At Hyannis last summer, Hoffman won the Robert A. McNeece Award as the league's Outstanding Pro Prospect. Although his record didn't show it - he was 2-0 with a 3.70 ERA in four games, all starts, walking four and striking out 33 in 24 1/3 innings - his demeanor on the mound and his blazing fast ball made him stand out from the crowd.
In 2012, he was 2-1 with a 2.40 ERA for the Harbor Hawks, pitching in six games, five of them starts, yielding 21 hits, eight earned runs and 10 walks. He struck out 30 in 30 innings.