News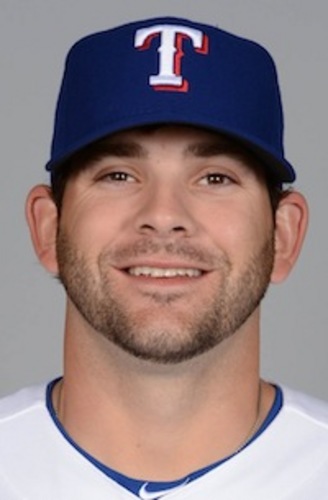 06/09/2014 4:13 AM
Article By: CCBL Public Relations Office
First baseman Mitch Moreland, a two-year veteran of the Cape Cod Baseball League (Bourne, 2006-07), will be lost to the Texas Rangers for at least three months after he undergoes surgery on his left ankle Wednesday.
Moreland was hitting .246 with two home runs and 23 RBIs in 52 games. He informed the team's training staff this weekend that he has decided to have the surgery now so he can return at 100 percent.
"It's to the point where I'm hurting the team, hurting myself, trying to go out there and make something happen," he said. "I'm doing everything I can, trying to battle through it, but it's to the point where it's affecting me … It's hurting pretty bad … I tried to fight (the surgery) off until the end of the year (but) it's hurting pretty bad."
Moreland started the season as a pinch-hitter and DH, but became the club's starting first baseman when Prince Fielder had surgery for a herniated disk in his neck. Moreland said the ankle has bothered him all season and has shown no improvement, even after having two injections and trying a variety of treatments.
"He's done everything he could have done," Texas GM Jon Daniels said. "He's fought through it, but it's become apparent it's limiting him."
With both Fielder and Moreland sidelined, the Rangers' first base situation can best be described as "confusing." Backup Jim Adduci was taken out of a minor league rehab game Saturday after jamming the same finger that was surgically repaired earlier this season. Adduci is scheduled to see a hand specialist today.
"He wasn't far from being activated," Daniels said. "He's sore (but) hopefully he just kind of jammed it and didn't reinjure it."
Daniels said Donnie Murphy will take Moreland's place, with Adduci stepping in when he's cleared by the medical staff. But the GM didn't rule out bringing in someone from outside the organization.
One possibility could be free agent first baseman/DH and Cape League Hall of Famer Carlos Pena (Harwich, 1996; Wareham, 1997). Pena, a Dominican Republic native who spent much of his childhood in Massachusetts, began his professional career in the Rangers' organization after they drafted him in the first round (10th overall) in 1998 out of Northeastern University.
Pena finished 2013 with the Kansas City Royals and was cut by the Los Angeles Angels in spring training this March. He is a recognized power hitter (285 career home runs) and a popular figure wherever he plays. His best season came at Tampa Bay in 2007 when he was the American League Comeback Player of the Year and won a Silver Slugger as the AL's best-hitting first baseman.