News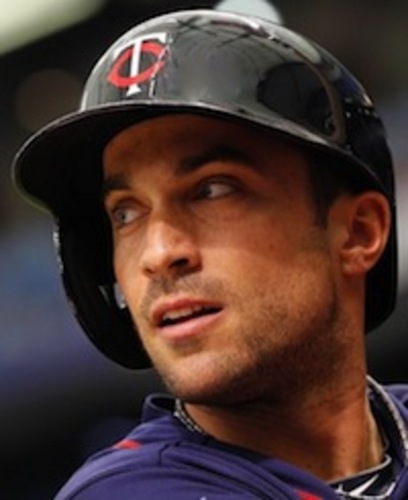 06/10/2014 4:48 PM
Article By: CCBL Public Relations Office
Cape League Hall of Famer-elect Sam Fuld (Hyannis, 2003) is expected to be reactivated by the Minnesota Twins by the end of this week.
The former Hyannis outfielder is recovering from a concussion he suffered on May 2 when he ran into the center-field wall at Target Field. He appeared to be OK and played six more games before severe symptoms developed and he was placed on the disabled list May 7.
Under strict new MLB rules dealing with concussions, a player must have three successive symptom-free days before he can be returned to active status. Fuld's symptoms have lingered off and on for more than a month. Currently on a minor-league rehab assignment, he reports he is feeling much better now and is anxious to return to full duty.
The Stanford product is in his seventh big league season after being drafted in the 10th round by the Chicago Cubs in 2004. He made his MLB debut with the Cubs in 2007 and has seen action with the Cubs, Tampa Bay Rays, Oakland Athletics and Twins. In 20 games this season before being benched with the concussion, he was hitting .232/.284/.390 with one home run and seven RBIs.
Fuld is currently rehabbing at Double-A New Britain, where he is doubled and scored a run while going 2-for-6 in two starts. On Monday, Twins assistant general manager Rob Antony said: "Fuld played yesterday with no problems. (New Britain) had an off day today, but he'll continue tomorrow on his rehab. He's had no side effects … no headaches … no problems."
Durham, N.H., native Fuld, whose father Ken is a dean at the University of New Hampshire, batted .361 for Hyannis in 2003 with 28 runs scored and 10 stolen bases. He will be part of a five-man class at the Nov. 15 CCBL Hall of Fame induction ceremony at the Chatham Bars Inn.