News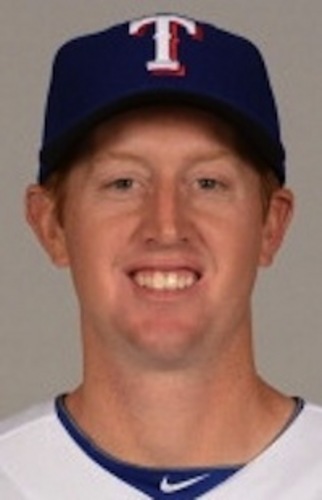 06/16/2014 5:26 PM
Article By: CCBL Public Relations Office
Right-hander Ben Rowen (Cotuit, 2009) became the 21st former Cape Cod Baseball League player and the fourth from Cotuit to make his major league debut this season, retiring the three batters he faced but allowing an inherited run to score as the Texas Rangers lost 5-1 to the Seattle Mariners at Seattle on Sunday.
Rowen, drafted by Texas in the 22nd round (676th overall) in 2010, had been called up from Triple-A Round Rock to replace ailing Tanner Scheppers in the Rangers' bullpen. Scheppers is on the 15-day disabled list with an inflamed right (pitching) elbow.
The 6-foot-3, 184-pound Rowen entered the game in the bottom of the eighth with no outs, Seattle runners on first and second and his team trailing 4-1.
Rowen threw out Willie Bloomquist on a sacrifice bunt back to the mound, which moved Mike Zunino (Y-D, 2011) to third and Dustin Ackley (Harwich, 2008) to second. He then retired Brad Miller on a fly ball to left with Zunino tagging and scoring, and got the third out on Endy Chavez's ground ball to third.
Zunino's run was charged to righty Robbie Ross Jr., who earlier in the eighth had yielded two runs. Kyle Seager (Chatham, 2007-08) drove in Cole Gillespie with a double to deep right and Ackley's RBI single to center brought home Seager, extending the Mariners' lead to 4-1, sending Ross to the showers and setting the stage for the rookie Rowen's first big league appearance.
Seager went 4-for-4 with three RBIs, raising his career numbers against Texas to a .338 batting average, 34 extra-base hits and 38 RBIs. The third baseman is hitting .396 (19 for 48) this season against Texas with three home runs and 12 RBIs. His biggest hit of the day was a two-out double in the fifth inning that drove in Chavez and Robinson Cano for a 2-1 lead.
Rowen pitched in 20 games, 19 of them in relief, for the '09 Kettleers, walking 14 and striking out 31 in 36 2/3 innings. He was 4-2 with a 2.21 ERA.
The Virginia Tech product was pitching very effectively for the Rangers' Triple-A club at Round Rock when he was called up. In 16 games, encompassing 19 2/3 innings, he was 1-0 with a 2.75 ERA. He earned two saves, struck out 14 and issued only two bases on balls.
Three other former Kettleers preceded Rowen to the big leagues this season: Philadelphia Phillies starting pitcher Mario Hollands (May 1 at Texas), Los Angeles Angels first baseman C.J. Cron (May 3 against Texas) and Baltimore Orioles catcher Caleb Joseph (May 7 at Tampa Bay). Hollands was a teammate of Rowen's at Cotuit in 2009 and also pitched there in '08; Cron played at Cotuit in 2010, and Joseph caught there in 2007.