News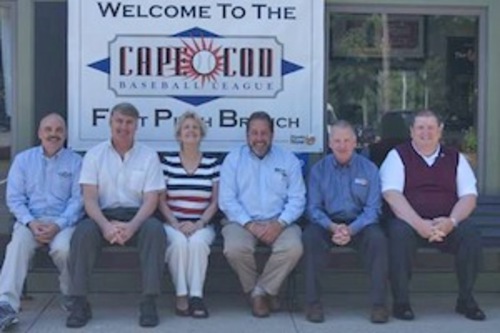 06/23/2014 7:10 PM
Article By:
BARNSTABLE, Mass. – Our first Dining for a Cause Night this season will take place at all five Ninety Nine Restaurants on Tuesday, June 24 from 5-9 p.m. I can't think of a better way to enjoy an evening on Cape Cod.
Take in an early Cape Cod Baseball League game and then stop for supper at the Ninety Nine. Or grab a bite to eat before a 7 p.m. game. Either way, it is delicious food and great baseball. What makes this June 24special is the Ninety Nine is generously donating 15 percent of your food check to the Cape League. The five locations are West Yarmouth, Centerville, Mashpee, Falmouth and Wareham. Baseball and boneless buffalo wings – I call this a win-win.
We kicked off our season June 8 with the 11th annual First Pitch Brunch held at the Ninety Nine in West Yarmouth. All the staff members who put on the breakfast that day donate their time! That is amazing.
We announced our 2014 Hall of Fame class (see news story, June 8) as well as also our Lifetime Achievement Award, which will be going to Jim Martin, the longtime and recently retired general manager of Y-D. A well-deserved recognition for Jim who has given decades of time and talent to the Cape League. Thank you, Jim, for your many contributions, which include helping start the Safe Transportation Project 11 years ago. This is the project, long overdue, that brought buses to each team for travel to and from the games. It is almost unimaginable that our players used to drive their cars to all away games. How terrific that we have had such a great partnership with First Student Bus Co. since 2004.
And just to tie this all together, the proceeds from the money raised in Dining for a Cause will go toward support of this Safe Transportation Project, which costs more than $55,000 each year.
So I hope to see you at one of the Ninety Nine Restaurants on Tuesday. Bring you family, neighbors, friends, and enjoy a delicious meal and a chance to support the league.