News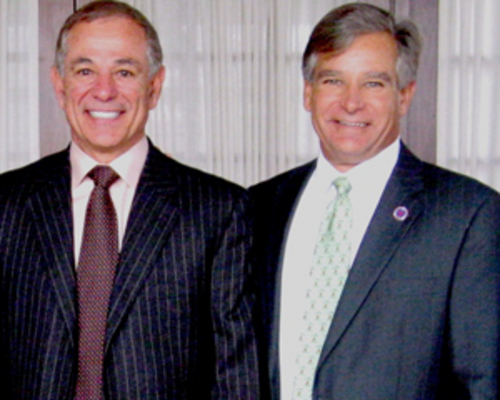 12/10/2011 1:58 PM
Article By: John Garner Jr.
The recent hiring of Bobby Valentine as 45th manager of the Boston Red Sox gives the Cape Cod Baseball League a record eight of its playing alumni currently managing in the major leagues.
Valentine, who hit .294 and led the CCBL in runs scored during the summer of 1967 for the Yarmouth Indians, joins new Chicago White Sox manager and 2002 CCBL Hall of Famer Robin Ventura (Hyannis 1987) and St. Louis Cardinals mentor Mike Matheny (Cotuit 1989), who've also been hired during the past offseason.
Other current major league managers who played on the Cape include CCBL Hall of Famers Buck Showalter (Hyannis '76) of the Baltimore Orioles and Eric Wedge (Y-D 1988) of the Seattle Mariners, Joe Girardi (Cotuit 1984) of the New York Yankees, Jim Tracy (Chatham 1976) of the Colorado Rockies and John Farrell (Hyannis 1982) of the Toronto Blue Jays, former pitching coach of the Red Sox.
Valentine is the first Cape League grad to start a season as Red Sox manager. The Sox named Joe Kerrigan (Orleans 1972) to replace Jimy Williams as skipper on Aug. 16, 2001. Kerrigan himself was fired during spring training in March 2002, replaced by Grady Little.
The Cape League has helped launch several of its alumni into big league managing positions, such as Hall of Famer Harold "Pie" Traynor (Falmouth 1919) with the Pittsburgh Pirates, 1934-39; Robert "Red" Rolfe (Orleans '30) in 1949-52 with the Detroit Tigers, and Bob Schaefer (Hyannis manager, 1978-80) as interim manager of the Kansas City Royals in 2005.
Bobby Valentine (Yarmouth, '67), Boston Red Sox manager:
The 17-year-old Valentine was one of the youngest players in the Cape League in 1967 and one of its top performers, hitting .294 with three homer runs and 17 RBIs, and scoring a league-leading 31 runs.
Drafted fifth overall by the Dodgers in the 1968 MLB amateur draft, Valentine was called up to Los Angeles at age 19 after being Pioneer League MVP and batting .340 with 14 home runs for Spokane. Valentine made the Dodgers in 1971, batting .249 with one homer and 25 RBIs, and hit .274 in 119 games in 1972 before being traded to the California Angels the following season.
He batted .302 in his first season with the Angels before suffering a compound leg fracture and missing the majority of 1973. The leg never healed properly, robbing Valentine of his blazing speed, and in '74 he batted .261 with three home runs as a utility player. At the end of 1975, he was traded to San Diego, later to the Mets and then to Seattle, where he retired as a player at age 29.
After serving as a coach for the Mets, he was named manager of the Texas Rangers in 1985 and finished second in the AL Manager of the Year voting in '86, after guiding the Rangers to second place in the AL West. Valentine managed the Chiba Lotte Marines in the Japanese Pacific League in 1995 and the Mets' Triple-A affiliate, Norfolk, in '96. He was promoted to manager of the Mets in '96 and led New York to back-to-back playoff appearances, including a league championship series appearance in '99 and a World Series loss to the Yankees in five games in 2000. He returned to Japan as Chiba Lotte Marines manager, then became a baseball analyst for ESPN.
Robin Ventura (Hyannis 1987), Chicago White Sox:
Ventura was named 39th manager of the White Sox last month, agreeing to a multi-year deal after working as special advisor to Buddy Bell. He replaced Ozzie Guillen who left to manage the Miami Marlins. Ventura played 16 MLB seasons with the White Sox, Mets, Yankees and Dodgers.
Robin was a two-time All-Star (1992, 2002) who finished with a .267 lifetime batting average with 294 home runs and 1,182 RBIs. He was a six-time Gold Glove winner. His 18 career grand slams are tied for fifth in major league history.
The hard-hitting Ventura, who holds the NCAA Division I record with a 58-game hitting streak in '87 with Oklahoma State, was named CCBL Top Pro Prospect during the '87 season with Hyannis. In 40 games with the Hyannis Mets, he hit .370 (3rd overall) with a league- leading 37 RBI and a .568 slugging percentage. He scored 41 runs (second), was third in walks (37) and was an All-League selection.
After he won the Golden Spikes Award as the nation's best college player, the White Sox drafted him 10th overall in 1988. He also played for the Mets, Yankees and Dodgers, batting .267 lifetime with 294 homers and 1182 RBIs. He was a two-time MLB All-Star, won six Gold Gloves at third base and hit two grand slams in one game. His 18 career grand slams are fifth all-time.
Mike Matheny (Cotuit 1989), St. Louis Cardinals:
Matheny took over the reins of the World Series champions on Nov. 13 and at 41 is the youngest manager in the big leagues. The strong-armed Michigan standout caught for Cotuit and was named West Division catcher in the CCBL All-Star game despite batting .195. He was selected in the 8th round of the '91 draft by Milwaukee, with whom he caught from 1994-98, and played for the Blue Jays in '99 and Cardinals from 2000-04, with whom he won three Gold Gloves (2000, 2003 & 2004) and went to the postseason four times.
Matheny won a Gold Glove in his first season with the Giants in 2005 and was named winner of the Willie McCovey Award in 2005 for spirit and leadership. He retired in 2007. During 13 seasons, he batted .239 with 67 homers and 449 RBI. Matheny returned to St, Louis as a special adviser in 2008.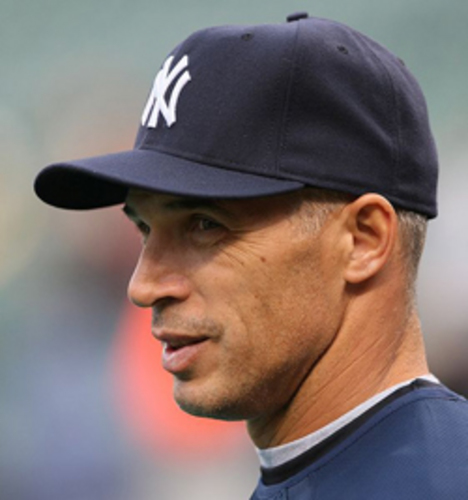 The five managers whose signed uniform jerseys are now on display in the Cape League Hall of Fame & Museum at the John F. Kennedy Hyannis museum on Main Street, Hyannis, are:

Joe Girardi (Cotuit 1984), New York Yankees :
Girardi caught for Cotuit while attending Northwestern in 1984 and helped lead Manager George Greer's Kettleers to a 22-16-4 record and the CCBL championship. During 15 MLB seasons from 1989–2003, he played for the Cubs, Rockies, Yankees and Cardinals and earned World Series rings with New York in 1996, '98 and '99.
He also managed the Florida Marlins in 2006, where he was named National League Manager of the Year, and has served as manager of the Yankees since the end of the 2007 season, Girardi managed the Bronx Bombers to their 40th AL pennant, 27th World Series title (beating Philadelphia) and to the 2011 AL East title.
John Farrell (Hyannis 1982), Toronto Blue Jays:
Farrell is beginning his second season as manager of the Toronto Blue Jays and pitched for Hyannis in 1982, leading the Mets to a 22-19-1 record and a berth in the CCBL Championship game,
The right-handed Farrell was drafted out of Oklahoma State by Cleveland in the second round of the 1984 draft and played for the Indians from 1987-1990, including a 5-1 record in 1988 and 14-10 mark in '89. Injuries to his right elbow caused him to miss the entire 1991 and 1992 seasons. He returned to action with the Angels (1993–1994), Indians (1995) and Tigers (1996), posting a career record of 36-46 with a 4.56 ERA and 355 strikeouts.
After his playing career ended, Farrell served pitching coach at Oklahoma State and director of player development for the Indians from 2001-06. Following 2006, Boston hired Farrell as its pitching coach and the Red Sox captured the '07 Al Pennant and World Series. His son, Luke Farrell (Northwestern), pitched for the Wareham Gatemen last summer.
Buck Showalter (Hyannis 1976), Baltimore Orioles:
Showalter enjoyed his summer of 1976 on Cape Cod, capturing the league batting title with a .434 average, the third highest in CCBL history, during the inaugural campaign for the Hyannis Mets. The hard-hitting outfielder collected 62 hits, including 13 doubles, two triples and four home runs while scoring 35 runs and driving in 20. The Mississippi State standout was named a CCBL All-Star, captured the League MVP Award and didn't commit a single error. He was drafted by the New York Yankees and, after a minor-league stint as a player he managed the New York Yankees, Arizona Diamondbacks and Texas Rangers before settling in as an ESPN analyst. He was named to succeed Juan Samuel as Baltimore Orioles manager on July 29, 2010.
Jim Tracy (Chatham 1976), Colorado Rockies:
Tracy, who has served as manager of the Colorado Rockies since 2009, played for the Chatham A's in 1976 while attending Marietta College. Tracy was an outfielder for two seasons with the Chicago Cubs in 1980–81 and in Japan with the Yokohama Taiyo Whales in 1983 and '84.
After working as a minor league manager and bench coach for several organizations, Tracy was manager of the Dodgers from 2001-05, compiling a 427–383 record, and won the NL West in 2004, but lost to St. Louis in the NL playoffs. He was hired by the Pirates in 2005 and compiled a two-year 135–189 record.
Tracy joined the Rockies as bench coach in 2008 and in '09 he replaced Clint Hurdle as manager. He led the Rockies to the postseason with a record of 92–70 (.568), a franchise record, but lost to the Phillies in the playoffs and was named NL Manager of the Year.
Eric Wedge (Y-D 1988), Seattle Mariners:
Currently managing the Seattle Mariners, the personable Wichita State catcher hit .279 for the 1988 Yarmouth-Dennis Red Sox and was selected for the final All-League Team. After the CCBL campaign concluded, the Fort Wayne, Ind., product helped a CCBL All-Star team win the Summer Collegiate League Shootout at Boardwalk & Baseball complex near Orlando, Fla. In an 11-1 blowout of the Central Illinois Collegiate League, Wedge had four hits and three RBIs to lead the Cape squad into the finals.
Wedge was drafted by the Red Sox in the third round in 1989 after an impressive 1988 campaign with Yarmouth-Dennis. Wedge was elected to the Wichita State Shockers Hall of Fame in 1999, 10 years after earning All-America honors and being named Missouri Valley Conference Player of the Year for hitting .380 with 23 home runs and 99 RBIs and setting an NCAA record with 88 walks.
Eric managed in the Indians' minor league system from 1998-2002 before being named manager of the Indians in 2003. He led the Cleveland to a postseason berth in 2007 and won the American League Manager of the Year Award. He was hired by the Mariners in 2011.
He was inducted into the Cape League Hall of Fame last month and gave a rousing acceptance speech to the sellout crowd at the Chatham Bars Inn.
Cape League Bids Adieu to Former President Russ Ford
Russ Ford
, who passed away Nov. 27 at age 89, served as Cape League President from 1978-83 and helped foster the growth and popularity of the league, especially during the MLB Strike in 1981. After moving to Cape Cod in 1974, he dedicated four decades of service to the Cape League. He endorsed
Fred Ebbett
to become CCBL Commissioner and met with MLB executives in support of the switch to wood bats. In 1988, Ford was instrumental in sending the CCBL All-Stars to the Boardwalk & Baseball complex near Orlando, Fla., where they won the tournament despite being the only team to use wood bats. He assisted
Arnold Mycock
in developing the league schedule and promoted a program to have recent umpire school grads serve as third umpire. He is past president and GM of the Orleans Cardinals. The outstanding relief pitcher in the CCBL is called the Russ Ford Award in his honor.
During World War II at age 22, Lt. Ford piloted an A-26 bomber in the European campaign, earning the Air Medal for meritorious achievement and heroism, the Distinguished Flying Cross for heroism and the Purple Heart. His wife of 57 years, Hope, died in 2002. He is survived by a son Russell Jr. and daughters Holly Ridgway, Lucia Ford and Catharine Daly, and six grandchildren. In 2002, Ford was inducted into the CCBL Hall of Fame. Services will be held at the Church of the Holy Spirit, 204 Monument Road, Orleans, at 11 a.m. on Dec. 17.
Arnold Mycock Honored by ABCA
The American Baseball Coaches Association's Meritorious Service Award will be presented in absentia to "Mr. Cape League" Arnold Mycock at the association's annual convention next month in Anaheim, Calif. Mycock has been involved with the Cotuit Kettleers and the CCBL since 1950. CCBL President Judy Walden Scarafile received this award in 2010 and will accept for Arnold in Anaheim. She will be one of several Cape League representatives scheduled to attend the event from Jan. 5-8.
It's Miller Time Again For Red Sox
The Boston Red Sox reached agreement with lanky southpaw Andrew Miller (Chatham 2004 & '05) on a one-year contract. The 6-foot-7 hurler went 6-3 with a 5.54 ERA in 17 games (12 starts) last year with Boston. However, he exhibited control issues walking 41 batters in 65 innings. Miller is expected to compete for a spot in the rotation or the bullpen.
Did You Know?
When Lou Gehrig became the first modern-day player to slug four home runs in a major league game -- on June 3, 1932, in a 20-13 win over the Philadelphia A's -- the Yankees' "Iron Horse" had to share New York headlines with John McGraw, who announced his retirement after 10 NL pennants and 33 years as manager with Baltimore and the New York Giants.