News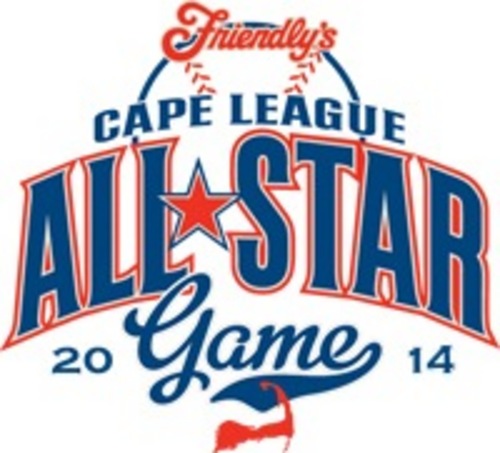 07/19/2014 9:14 AM
Article By:
WEST YARMOUTH, Mass. – On Saturday morning, the Cape Cod Baseball League held its annual selection for the Friendly's CCBL All-Star game. The midsummer classic is being held at Doran Park, home of the Bourne Braves, on Sunday, July 27. With just eight days until the big event, the managers for each of the league's 10 teams met and joined together by division to choose who has earned the right to represent the East and West in 2014.
Leading the East All-Stars will be Chatham's slugger and ace, A.J. Murray (Georgia Tech) and Jordan Hillyer (Kennesaw St.). The pair has carried the Anglers lately and are well-deserving of their starting role. Another big name in the East is now two-time CCBL All-Star Ian Happ (Cincinnati), who joins fellow Mariners Kyle Barrett (Kentucky) and Anthony Hermelyn (Oklahoma). Orleans and Brewster each have a pair of starters in the starting lineup, with David Fletcher (Loyola Marymount) and David Thompson (Miami) representing the Firebirds, and Mikey White (Alabama) and Gio Brusa (Pacific) getting the nod for the Whitecaps. Jordan Tarsovich (VMI) is the lone Y-D starter at third base. Overall, the East is perfectly balanced, with each of the five teams sending five players to the game.
Over in the West, the league-leading Bourne Braves have a trio of starters in Billy Fleming (WVU) [replaced by Kramer Robertson (LSU)], Mark Laird (LSU) and Blake Davey (UConn), with start infielder Richard Martin Jr. (Florida) and dominant closer Joey Strain (Winthrop) on the bench. Falmouth will also have three representatives in the starting lineup, led by Kevin Newman (Arizona) for the second straight year. Kyle Cody (Kentucky) will be on the mound for the West All-Stars, and will be caught by his Wareham teammate Chris Chinea (LSU). Cotuit and Hyannis each have a starter as well, with Jake Fincher (N.C. State) for the Kettleers and Donnie Dewees (North Florida) for the Harbor Hawks. In total, Falmouth leads all teams with seven selections All-Stars and Bourne is next with six, while Cotuit has fewest with two.
As is the tradition, these rosters were announced to players immediately after the managers selected them and it is always a time of excitement and emotion. The Cape League All-Star game is always a great event, and these players have earned the right to represent their divisions.