News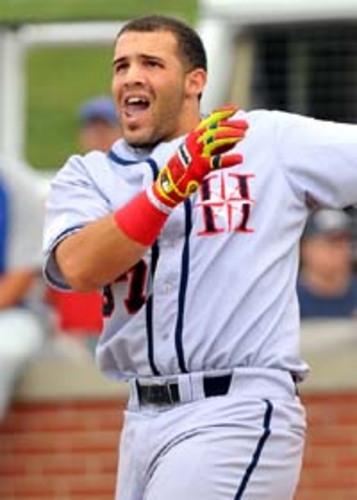 07/27/2014 9:34 PM
Article By:
BOURNE, Mass. – Beneath the threatening clouds of Doran Park, fans bundled up with free ice cream in hand to watch the 2014 Friendly's Cape League All-Star game.
Kicking off the festivities was the annual Home Run Hitting Contest, where some of the league's best power hitters put their skills to the test.
This year the East Division swept the contest, with Harwich's Sal Annunziata (Seton Hall) taking home the Home Run Hitting Contest, followed by runner-up Luke Lowery (East Carolina) of Brewster.
Lowery finished the first round on top with seven homers. Annunziata and Cotuit's John Norwood (Vanderbilt) tied for second with five runs each, and all three sluggers advanced to the final round. Annunziata came out on top in the second round with three, followed by Lowery with (1) and Norwood (0).
"It's an honor to be a part of something like this," Annunziata said afterward. "Especially with the competition that was in this (contest), playing with some of the best power hitters in the country. I'm grateful to be here."
Wareham hitter Kyri Washington (Longwood) turned in an honorable effort, knocking four out of the park. Hyannis' Carl Wise (College of Charleston), who is currently third in the league with five homers this season, finished with three. Chatham southpaw power arm Chris Shaw (Boston College), who leads the league with seven home runs and 29 RBIs, finished with one homer, as did Orleans' Bobby Dalbec (Arizona).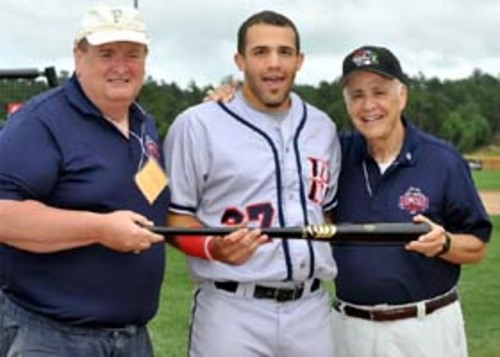 Top hitter Annunziata and runner-up Lowery seemed comfortable using wooden bats, which some players find to be a challenge. Cape League is renowned for being one of the only amateur leagues to use wooden bats.
"I prefer wood to metal," said Annunziata, who used wooden bats in high school. "It makes the game more real."
Lowery shared similar sentiments. "I prefer hitting with wood over metal," he said. "It just makes the game more realistic and helps you to become a better hitter."
The Home Run Hitting Contest is always an exciting event for the fans, and gives players an opportunity to showcase their skills for college scouts attending the All-Star game.