News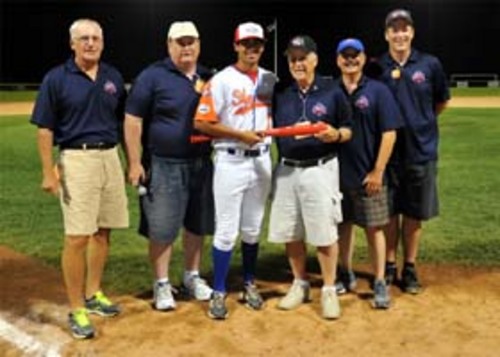 07/27/2014 10:05 PM
Article By:
BOURNE, Mass. – In a Cape Cod Baseball League All-Star game that featured strong shutout pitching from the West as well as a pair of home runs from the offense, the Hyannis Harbor Hawks' Ryan Perez ultimately came away with the coveted Most Valuable Player award for the West squad.
Perez came on to pitch in the third inning and tossed a perfect frame, allowing no hits and walking none while striking out the side. With a bit of run support in the bottom half of the inning, Perez also managed to come away as the winning pitcher in the West's 5-0 victory over the East.
Perez also wowed fans and scouts alike displaying his rare and impressive talent of pitching from both sides. The ambidextrous pitcher's fastball was clocked at a powerful 90-91 miles per hour from both the left and right while topping out at 93 mph from the left. In addition, Perez throws a tricky 80 mph slurve from both sides.
A junior who hails from little-known Judson University (Ill.), Perez came to the Cape Cod Baseball League originally as a temp player. Ultimately, he showed he has what it takes to compete at an elite level of competition.
When asked about the journey from a temp player to the MVP of the All-Star game, Perez said, "I didn't think about being a temp, I just came here and showed them what I could do."
His numbers on the season reflect his ability as he entered the All-Star game with a deceiving 0-1 record bolstered by a sterling 2.05 earned run average, one save and a spectacular 38 strikeouts in just 26 1/3 innings pitched.
In his sophomore season at Judson, Perez put up terrific numbers and finished the year 12-3 with a pair of saves to go along with a 2.43 ERA, holding opponents to a .231 batting average and striking out 92 batters in 111 innings pitched. The uncommon combination of 14 games he started to go along with a pair of saves was a result of his unorthodox switch-pitcher status.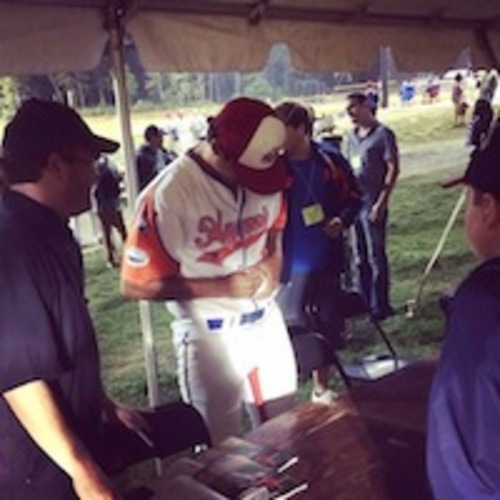 Asked about his background in throwing with both arms, Perez said, "I would start left-handed and then come back a couple of days later and close right-handed."
Adding that he got some starts in right-handed, Perez mentioned he had surgery on his right arm and is still recovering and working his way back up to 100 percent – a fact that would not come obvious upon viewing his 90-plus mph right-handed fastball.
Part of Perez's ability to climb the Cape League ranks can likely be attributed to his astute mental focus and mindset when approaching a challenge. "Mentally I'm just focusing on throwing strikes, I'm not thinking about what other people think. I wasn't thinking about the scouts out there, I'm just thinking about getting ahead of the batters and throwing strikes," Perez said.
Asked about making his decision to pitch left-handed or right-handed to an opposing batter, Perez noted that first and foremost he feels more confident in throwing from the left side. He continued by saying that the All-Star game is a show for everybody else.
His love for the game was evident as he went on to say, "Just have fun out there. It's fun, make the game fun." There could not be a more fitting statement to summarize what the CCBL All-Star game and the league as a whole are all about.