News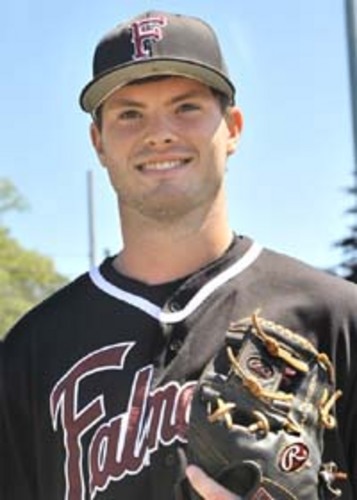 08/08/2014 7:40 PM
Article By:
Commodores 5, Harbor Hawks 1: The Falmouth Commodores bested the Hyannis Harbors Hawks at McKeon Park to complete a sweep and advance to the West Division finals of the Cape Cod Baseball League playoffs, presented by Rockland Trust.
The game was over in the first inning – a two-run double from Conner Hale (LSU) started the scoring for the Commodores to give them a lead they would never relinquish.
Boomer White (Texas A&M) followed shortly thereafter with his first of two RBI base hits, the second coming in the fifth that gave Falmouth a 4-0 lead.
The Harbor Hawks' pitching struggled all night, but closer Chris Mourelle (Florida International) showed the most consistency. The righty pitched a hitless final two innings for Hyannis while fanning one batter.
But consistency was hardly an issue for the Commodores' pitching staff as Kevin McCanna (Rice) recorded his longest outing on the mound, lasting eight innings. The second-year Commodore allowed just five hits and one run while tallying six strikeouts.
The one run from Hyannis charged to McCanna came in with some controversy. It started with a fly ball from Jaret DeHart (LSU) at the plate to Conor Costello (Oklahoma State) in right field, caught and then dropped. Donnie Dewees Jr. (North Florida) booked it home to score, though the umpire initially called no run.
The play was ultimately ruled as an error by the right fielder to give the Harbor Hawks their first run. But that was all they would see as Garrett Cleavinger (Oregon) shut down the Hyannis offense with three straight strikeouts to seal the Harbor Hawks' fate.
Along with Hale, two other Commodores tallied extra base hits on the night as both Austin Afenir (Oral Roberts) and Jake Madsen (Ohio) picked up a double apiece – with Madsen's turning into the final run of the game to bring home Cameron O'Brien (West Virginia) from second in the seventh and put Falmouth up 5-1.