News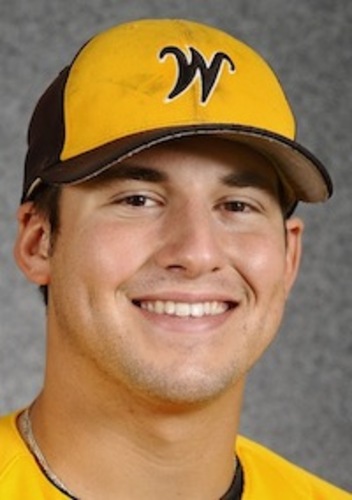 09/03/2014 4:07 PM
Article By: CCBL Public Relations Office
Several former Cape Cod Baseball League players were recognized for outstanding performances last week as the 2014 season concluded in the minor leagues.
Switch-hitting catcher Chris O'Brien (Falmouth, 2009-10) was named Southern League Offensive Player of the Week as he hit .474/.500/1.158 with three home runs and seven RBIs for the Chattanooga Lookouts.
J.T. Wise (Harwich, 2007-08) earned similar honors in the Texas League, belting five home runs and driving in 12 while slashing .333/.357/.963 for the Frisco Rough Riders.
O'Brien hasn't hit many home runs since entering the minor leagues back in 2011. He hadn't hit more than seven in a season and he entered the final week of the 2014 campaign with four to his name for the Lookouts, Double-A affiliate of the Los Angeles Dodgers. Then, he went deep in three consecutive contests from Tuesday to Friday.
The 25-year-old backstop finished the season with hits in his final eight games, including a pinch-hit two-run triple in his final at-bat Sunday, to raise his average and OPS from .248 and .707 on Aug. 22 to .266 and .779.
Wise, a 2009 fifth-round pick of the Dodgers, spent five seasons in their organization, topping out last year at Double-A Chattanooga where he had a .245/.341/.403 line with eight homers and 35 RBIs in 106 games. After being released by Los Angeles, he moved to Wichita of the independent American Association this spring and was second in that circuit in homers (12) and RBIs (42) across 47 games before the Texas Rangers signed him to a minor league deal in early July.
The 28-year-old catcher/first baseman's return to Double-A ball proved fruitful, especially at the end. His five homers last week came in four consecutive games from Thursday to Sunday. In his short, 38-game stay with the RoughRiders, Wise owned a .319/.389/.645 line with 11 homers and 34 RBIs.
"They (independent leagues) expect the same things out of you as in affiliated ball," Wise told MiLB.com. "They want you to play hard, play tough, grind it out, and you have that mentality there. It's the same thing coming here. Being able to be a part of it, being given the opportunity by the Rangers to keep playing professional ball, I'm very grateful for it. I'm very thankful they gave me another shot."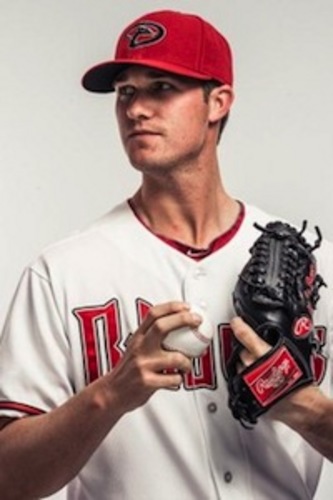 Pitcher of the Week honors in the Pacific Coast League, California League and Carolina League also went to former CCBL hurlers.
Charles Brewer (Chatham, 2007-08) of the Reno Aces took the prize in the PCL. The Arizona Diamondbacks prospect struck out 10 batters in a win over Omaha on Wednesday. Five days later, with Reno facing host Sacramento in a game that would decide the PCL Pacific Northern Division title, the 26-year-old right-hander tossed six scoreless frames for the Aces, who went on to win in extra innings.
Though Brewer didn't have a brilliant season – he was 8-10 with a 4.99 ERA in 22 PCL starts – he came up big to help send the Aces to the playoffs.
The California League's winner was Matt Flemer (Hyannis, 2011) of the Modesto Nuts (Colorado Rockies), who closed out an impressive season for the worst team in the league. Flemer ranked third in inning pitched (165) and strikeouts (130) and second with 13 wins. No other pitcher won more than six games for the Colorado Rockies' affiliate, which finished with a 43-97 record.
Flemer wrapped up the campaign with two brilliant starts in his last three games. On Aug. 21, he limited host San Jose to one hit over eight innings, and on Monday night he gave Modesto a win in its final game by tossing a four-hit shutout.
In his last three outings, the 23-year-old righty allowed four earned runs, walked two and struck out 24 over 24 innings.
Sean Manaea (Hyannis, 2012) of the Wilmington Blue Rocks continues to improve and show the brilliance that made him Kansas City's first-round pick in the 2013 draft.
Manaea suffered a hip injury that prevented him from making his pro debut until this spring, and he did not get off to a good start, posting a 6.46 ERA in four April starts and a 4.84 mark in the first half of the Carolina League season.
But the second half has been a very different story for the 22-year-old lefty, who held hitters to a .180 batting average (the first-half mark was .288) and posted a 1.96 ERA. Those trends culminated in a brilliant final start on Friday in which Manaea fanned a career-high 12 batters over seven scoreless innings against Potomac.
The Cape League thanks MiLB.com writers Sam Dykstra and John Parker for their contributions