News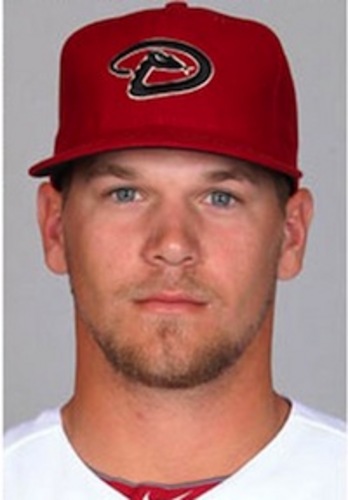 10/07/2014 6:05 PM
Article By: CCBL Public Relations Office
When the Arizona Diamondbacks assessed the talent in their farm system shortly after the 2014 minor league season ended, their list of Organizational All-Stars included five former Cape Cod Baseball League players. Here they are:
Catcher Blake Lalli (Harwich, 2005)
Reno (93 games)
The Diamondbacks signed the 31-year-old Lalli to a minor league deal last offseason to provide organizational catching depth. The veteran receiver put up a .275/.340/.373 batting line and threw out 40.6 percent of would-be base stealers – the third-highest mark in the Pacific Coast League behind leader and teammate Bobby Wilson (54.1 percent). Without a spot on the 40-man roster, Lalli, who played 22 MLB games with the Cubs in 2012 and Brewers in 2013, never got promoted to Arizona.
First baseman Rudy Flores (Orleans, 2011)
Visalia (132 games)
After being taken by the Diamondbacks in the 21st round of the 2012 draft out of Florida International University, Flores enjoyed a successful first full season at Class-A South Bend in 2013: an .865 OPS with 19 home runs and 64 RBIs. This year, he led the organization in homers (28) and RBIs (100) while batting .301/.354/.528. He got hot second half, when he hit .349/.398/.628 with 18 homers and 57 RBIs in 67 games. But his California League-leading 189 strikeouts could be an issue as he progresses through the system.
Third baseman Jake Lamb (Y-D, 2011)
Mobile (103 games), Reno (5 games), Arizona (33 games)
A wrist injury limiting him to 69 games cost Lamb, a 2012 sixth-rounder out of Washington, an opportunity to break onto the prospect scene in 2013. No matter. He was healthy and very productive in 2014. The 23-year-old left-handed hitter led the Southern League with a .318 average and .949 OPS and tacked on 14 homers, a triple, 35 doubles and 79 RBIs in 103 games at Mobile. He was moved up for a brief stint with Reno, where he went 9-for-18 with a homer and four doubles, before getting the call to the majors in early August. Lamb's offensive prowess made it easier for the D-backs to deal Martin Prado to the Yankees on deadline day.
Right-handed starter Aaron Blair (Y-D, 2012)
South Bend (6 games), Visalia (13 games), Mobile (8 games)
At the beginning of the season, Blair – the 36th overall pick in 2013 – might not have been on the short list of hurlers most likely to lead the minor leagues in strikeouts, but thanks to a 60-grade fastball and a much improved curve, Blair blew by hitters in his first full campaign and finished second with 171 punchouts over 154 1/3 innings. He posted his best ERA (1.94) at the Double-A level, and the D-backs are hopeful that he'll use that as a springboard to the majors in 2015.
Left-handed starter Andrew Chafin (Orleans, 2011)
Mobile (9 games), Reno (17 games), Arizona (3 games)
The 24-year-old returned to Double-A to start 2014 after going 10-7 with a 2.85 ERA in 21 starts there in 2013. Relying on his sinking stuff, he dominated again, posting a 1.96 ERA in nine starts before being bumped to Triple-A for the first time. Chafin's numbers weren't nearly as good in the PCL – 5.34 ERA, 1.62 WHIP, .298 average against in 92 2/3 innings – but his Triple-A road numbers (3.28 ERA, 1.33 WHIP in 46 2/3 innings) were vastly superior to those at Aces Ballpark (7.43 ERA, 1.91 WHIP in 46 innings). He made a pair of scoreless starts, allowing eight hits and a walk over 15 innings, in the PCL playoffs, and held his own in three starts for Arizona, giving up six runs on 13 hits over 14 innings.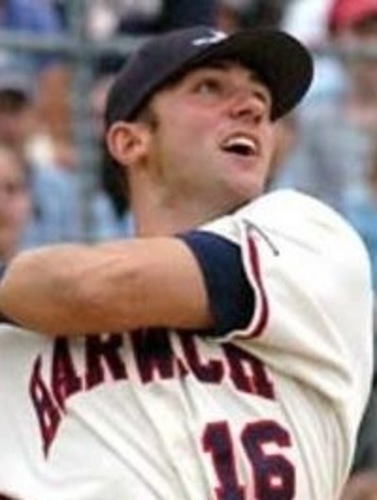 DISA & DATA – The Diamondbacks weren't the only National League club to get strong minor league performances from Cape League grads. Colorado Rockies first base prospect Ben Paulsen (Hyannis, 2008) was a repeat Organizational All-Star based on his performance in 117 games for Triple-A Colorado Springs. Paulsen, a Clemson product, put together another impressive campaign in the Pacific Coast League, recording a .912 OPS, 45 points higher than his 2013 career high, while hitting 20 homers for the first time and earning a call-up to the majors. "I think in past years at the Double-A and even the Triple-A level for his first season there, there were bouts of a lot of peaks and valleys," said Rockies senior director of player development Jeff Bridich. "His approach offensively (in 2014) allowed him to show a lot more offensive consistency, using the field and not being always caught up in power numbers or anything like that. He just became a better hitter and a smarter hitter." Paulsen did damage in his 31-game stint with the Rockies, hitting .317/.348/.571 ... Versatile Darnell Sweeney (Harwich, 2011) played second base, shortstop and center field in his 132 games for the Los Angeles Dodgers' Double-A club in Chattanooga, but the Lookouts could count on his bat wherever they stuck him on defense. The 23-year-old Central Florida product was named as utility player on the Dodgers' Organizational All-Star squad after he smacked 14 homers and 34 doubles while putting up a .387 on-base percentage, which ranked third in the Southern League. He led the circuit with 88 runs scored and tied for the league lead with 77 walks while stealing 15 bases. The Dodgers considered Sweeney a 13th-round steal in the 2012 draft after his status plummeted because of a tough junior season. "I would have thought he was a top-four-round pick going into that year," said Dodgers amateur scouting director Logan White. "We're starting to see the player we thought we were seeing going into his junior season." … The Yankees were hoping to extend Eric Jagielo's 2014 season. Instead, an errant fastball has brought it to another premature end. While playing in an instructional league game on Sept. 28, Jagielo (Harwich, 2012) was struck in the face by a fastball and suffered "a slight fracture in his zygomatic arch near his left eye," according to MLB.com. The injury required surgery, and Jagielo's recovery will sideline him for four to six weeks, meaning he will be forced to miss the Arizona Fall League, where he was scheduled to play for Scottsdale. Selected with the 26th overall pick in 2013, the Yankees' No. 3 prospect made his full-season debut this past season but played in only 85 games for Class-A Advanced Tampa because of a strained oblique that sidelined him for two months. He did impress in the Florida State League by putting up a .259/.354/.460 line with 16 home runs and 54 RBIs in 85 games at the level. The 22-year-old, left-handed hitting third baseman was also named an FSL midseason All-Star. Jagielo posted a post-surgery photo on Instagram with the caption, "Thanks to everyone for the thoughts and prayers! Surgery was successful!" The Yankees organization doesn't seem too worried about any long-term effects from this setback. "He should be fine," Yankees director of player personnel John Kremer told MLB.com. "His vision is A-OK and we don't anticipate any lingering issues. He'll be back for spring training." When Jagielo does return in 2015, he'll likely start the season at Double-A Trenton. If he can flash the same power stroke he's shown so far in pro ball, the left-handed slugger should climb to Triple-A Scranton/Wilkes-Barre by year's end.