News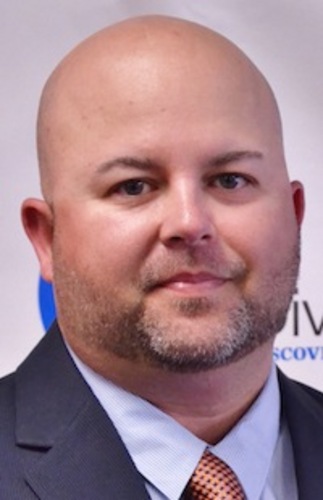 10/08/2014 6:22 PM
Article By:
One of the most successful field managers in the New England Collegiate Baseball League is the new skipper of the Brewster Whitecaps.
GM Ned Monthie announced today that the Whitecaps have hired Jamie Shevchik, longtime head coach at Division III Keystone College in La Plume, Pa., and manager of the NECBL's Danbury Westerners for the past seven seasons.
Shevchik succeeds John Altobelli, who in three seasons as Brewster's field manager was unable to produce a winner despite his highly successful junior college coaching record in southern California. Altobelli's Whitecaps failed to make the playoffs in 2012 (17-26-1) and 2013 (14-29-1), his first two seasons at the helm, and his 2014 squad squeezed into the playoffs with a fourth-place finish in the East Division (17-26-1), but was quickly ousted in two games by Harwich.
Shevchik becomes Brewster's third field manager in five years. Altobelli succeeded Tom Myers as manager in 2012 after serving as an assistant on Myers' staff in 2011.
The new field boss said he notified the Danbury organization prior to the 2014 season that he would not be returning in 2015. "I couldn't be happier with my experience in the NECBL and the Westerners' organization," he said, "but the playing schedule with the long bus rides kept me from spending the summer with my family. Seven years of getting on a bus at noon and returning home at 3 a.m. eventually will take a toll on you."
The shorter trips and the prestige enjoyed by the Cape League throughout college and professional baseball were major factors in Shevchik's decision to seek the Brewster position. "Once I heard that the Brewster job had opened, the first thing I did was speak to my wife Maria and, surprisingly, she said, 'Go for it … I wouldn't mind spending the summer on the Cape.' So I figured I would put a resume in and see what happened. I interviewed with members of the Whitecaps organization in mid-September and was officially hired on Oct. 8 during the Whitecaps' board meeting," Shevchik said.
After Shevchik exchanges lineup cards at home plate prior to the Whitecaps' season opener next June, he will not only be managing in the Cape League for the first time, he'll be seeing his first Cape League game. "I attended an open tryout a few years ago to evaluate talent for the Danbury Westerners," he said, "but I've never been to a game."
Under Shevchik, Danbury made five NECBL playoff appearances and captured the league's Western Division championship in 2010 and 2012. In June 2011, he led the NECBL All-Stars to a 3-2 victory over the U.S. National Collegiate team at Fenway Park in Boston.
More than 20 Danbury players coached by Shevchik have been selected in Major League Baseball's First-Year Player Draft, 12 of them in 2014 alone. Similarly, he has had seven players from his college program drafted in the last five years, with 22 others signing free-agent or independent-league contracts in that same span.
"We are not your ordinary Division III baseball team," he said of the Keystone Giants. "Over the past four years, we've had seven players drafted by MLB teams and another 22 sign free-agent or independent-league contracts. This year's team, in my opinion, is going to be a good one and I do believe that I have a couple of players who could probably hold their own in the Cape."
Shevchik is 434-134 in 13 seasons as head coach at Keystone, where he has guided his charges to 10 straight Colonial States Athletic Conference championships from 2005-14 and eight straight appearances in the NCAA Regionals from 2007-14. His 2011 club made it to the Division III College World Series.
Reversing the on-field fortunes of the Brewster franchise, which hasn't experienced a winning season since 2010 (26-17-1, third in the East) under Myers, is a challenge Shevchik is eager to accept. "I'm no stranger to challenges," he said. "I think that's what ultimately defines us as baseball coaches. I'm hoping that my experience in the NECBL for the past seven years translates immediately into the 2015 season. I'm sure there will be some bumps in the road early on, but I'm hoping for a smooth transition."
Shevchik said he has a short list of about 15 players who will form the nucleus of the Whitecaps' 2015 squad. "I believe the relationships I've formed with coaches throughout the country will aid the recruiting process during my tenure as manager," he said.
The Shevchiks reside in Clarks Summit, Pa. They have three daughters: Brielle, Giana and Raina.