News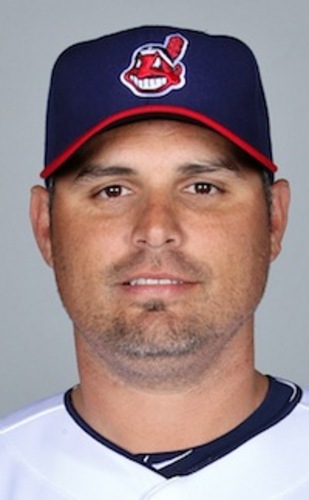 10/15/2014 3:40 PM
Article By: CCBL Public Relations Office
Kevin Cash (Falmouth, 1999) is one of three finalists for the Texas Rangers manager's job.
Rangers GM Jon Daniels confirmed that more expansive interviews are planned and one of the three could be named to the position before this week ends. Under consideration along with Cash are interim Texas manager Tim Bogar and Pittsburgh Pirates bench coach Jeff Banister.
They were among a group of eight who were interviewed within the last 10 days, meeting with small groups of management personnel, but not with ownership. That step was considered likely to take place this week.
Bogar was named interim manager after Ron Washington's abrupt resignation on Sept. 5. The team's former bench coach guided the Rangers to a 14-8 record and has done nothing to hurt his chances of having the "interim" tag removed from his title.
If chosen, Cash, 36, would become the youngest manager in the big leagues. Although considered a long shot for the job, he is a former member of the organization having spent 2011 as a catcher at Triple-A Round Rock and doing advance scouting for the playoffs in the fall. For the last two years, he has been Cleveland's bullpen coach under Terry Francona and is credited with helping develop Yan Gomes (Cotuit, 2007; Chatham, 2008) into an All-Star caliber catcher.
The five other candidates who were interviewed include Rangers pitching coach Mike Maddux, Triple-A manager Steve Buechele, Boston Red Sox bench coach Torey Lovullo, former major league infielder Alex Cora (now an ESPN analyst) and Chicago White Sox third base coach Joe McEwing.
Cash was a 6-foot, 180-pound first baseman/utility player out of Florida State University when he played at Falmouth in 1999. He was eventually converted to catcher and was originally signed by the Toronto Blue Jays as an amateur free agent in 1999. He spent parts of eight seasons in the major leagues as a good-fielding, weak-hitting receiver with the Blue Jays, Tampa Bay Devil Rays, Boston Red Sox, New York Yankees, Houston Astros and Rangers.
Should Cash defy the odds and land the Texas job, he would become MLB's seventh active manager who played in the Cape League as a collegian, joining newly hired Arizona Diamondbacks skipper Chip Hale (Orleans, 1984-85), Mike Matheny (Cotuit, 1990) of the St. Louis Cardinals, Buck Showalter (Hyannis, 1976) of the Baltimore Orioles, John Farrell (Hyannis, 1982) of the Boston Red Sox, Robin Ventura (Hyannis, 1987) of the Chicago White Sox and Joe Girardi (Cotuit, 1984) of the New York Yankees.
Ventura (Class of 2001) and Showalter (Class of 2002) also are members of the Cape Cod Baseball League Hall of Fame.