News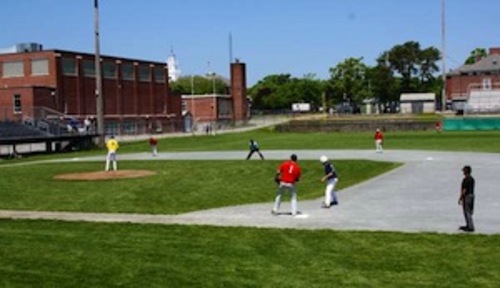 10/19/2014 8:58 AM
Article By: Paul Galop
The Cape Cod Baseball League opens doors to all levels of professional baseball. But how do players and coaches become involved in the Cape League, the nation's premier amateur baseball league since 1885?
The Cape League's well-managed 10 franchises have complete autonomy over the recruiting of their players as well as hiring their own coaching staffs. General managers and head coaches work tirelessly researching, investigating and ultimately recruiting prime candidates to become part of their organization for the summer.
In late May or early June, the Cape League holds an invitation-only tryout held at Clem Spillane Field in Wareham. A few lucky players are chosen from the tryouts each year, most commonly as temporary players to fill rosters spots while teams await the arrival of their previously signed players.
To be invited to the CCBL invitation-only tryout, players must be recommended by their college coaches; they must be a full-time college student registered for the upcoming fall semester; and they cannot have signed a prior commitment with another summer league. Players selected to try out will be notified in advance by the Cape League tryout coordinator.
If you are a college baseball player, your college coach should handle this process for you, as he likely would know best if the Cape Cod Baseball League is the right fit for you. Your college coach would then contact Cape League teams directly and try to arrange an opportunity. This entire process is handled at the franchise level between college coaches and CCBL field managers and/or general managers. Cape League officials play no role in this process. For those interested in coaching opportunities, a similar process applies.
Player selection and coaching opportunities in the CCBL are highly competitive and involve a heavy amount of recruitment. We seek the "best of the best" and that might just be you! This reference page should assist you in gaining an understanding of how are players and coaches are selected.
Best of luck with YOUR career path!!
Paul A. Galop, Commissioner