News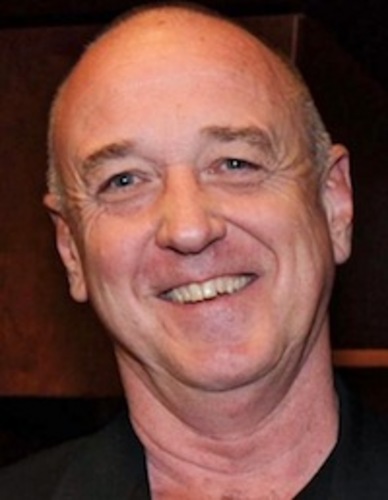 10/21/2014 5:49 PM
Article By: CCBL Public Relations Office
The Cape Cod Baseball League is saddened to learn that Stan Saleski (Harwich, 1974; Falmouth, 1975), a longtime scout for the San Francisco Giants, died in Baltimore on Oct. 11 while scouting the American League Championship Series between the Baltimore Orioles and Kansas City Royals.
Saleski, 59, joined the Giants organization in 1998 after previously working at the major league level for the Florida Marlins and the New York Yankees. He was with the Marlins during their run to the franchise's first World Series championship in 1997, then again for the Giants as they won the Fall Classic in 2010 and again in 2012.
A native of Worcester, Mass., Saleski was a baseball star in Central Massachusetts in the early 1970s. According to a 2006 story in the Worcester Telegram & Gazette, he threw 11 Little League no-hitters and compiled a 39-3 record for St. Peter's Central Catholic High School, where his coach, Butch Vail, called him the best high school pitcher from Worcester he had ever seen.
In his four varsity seasons at St. Peter's, Saleski lost only one regular-season game. He went 11-0 as a freshman for the varsity, and as a senior he led the Guardians to the state final.
In a classic 1973 American Legion contest, Saleski pitched 12 no-hit innings for Grafton Hill only to lose 1-0 in the 13th inning to Northboro. His opponent on the mound was Mark Fidrych, who also tossed 12 innings without a hit.
Fidrych went on to star for the Detroit Tigers, while Saleski enrolled at Eckerd College in St. Petersburg, Fla., where he set several single-season and career pitching records that still stand.
He pitched in 48 games for Eckerd under coach Bill Livesey, compiling a 31-13 record. He holds or shares the Eckerd records for career wins (31), complete games (31), career shutouts (7), season innings pitched (126 2/3 in 1975) and season ERA (1.48 in1974). He is among the leaders in several other pitching categories.
Livesy, Saleski's coach at Eckerd and a Brewster, Mass., native and Orleans High graduate, had starred for and captained the University of Maine Black Bears. The former Falmouth and Wareham manager, who was elected to the Cape League Hall of Fame in 2002, compiled a 184-62-2 record as head coach at Eckerd from 1972-77 and his .746 winning percentage is the highest in school history.
Saleski hurt his arm in his senior year at Eckerd, but was selected in the 27th round by the New York Yankees in the 1977 amateur draft. After two seasons of minor league ball, he retired as a player and joined the Yankees' scouting department. They named him a scout for New England at age 23, making him one of the youngest scouts in baseball. He also spent several years as a minor league pitching coach for the Yankees before becoming a full-time scout in 1984.
Among his signees for the Yankees was Greg Gagne of Fall River, Mass., who later played shortstop for the Minnesota Twins.
"Stan was a longtime friend and an integral part of our organization," said Giants Senior Vice President and General Manager Brian Sabean. "Our entire Giants family is mourning his loss and Stan will be deeply missed by all of us who had the pleasure and privilege to know him."
Saleski resided in Oakwood, Ohio. He is survived by his wife Lisa and daughter Whitney.