News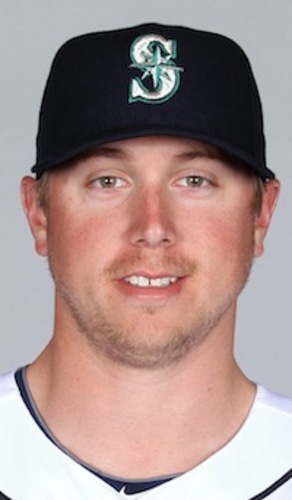 10/28/2014 6:08 PM
Article By: CCBL Public Relations Office
Justin Smoak (Cotuit, 2006), winner of the Pat Sorenti Award eight years ago with Cotuit as the Cape Cod Baseball League's Most Valuable Player, is now a member of the Toronto Blue Jays.
Smoak, a first-round pick of the Texas Rangers (11th overall) in the 2008 draft, was acquired on waivers Tuesday from Seattle after a disappointing 2014 season in which he hit .202/.275/.339 with seven home runs and 30 RBIs in 80 games. For his career, he's averaging 21 homers, 67 RBIs and a .224 batting average per 162 games.
The former Kettleers slugger came up through the Rangers' minor league system and made his MLB debut with Texas on April 23, 2010. But less than three months later, after playing in just 70 games for the Rangers, he was traded to Seattle, where he has been a fixture at first base for most of the last five seasons.
Smoak grew up in the same hometown, Goose Creek, S.C., as Baltimore catcher Matt Wieters (Orleans, 2006), also a Cape League award winner in '06 and a CCBL Hall of Fame inductee last November. The Baltimore Orioles star won the Robert A. McNeece Award as the league's Outstanding Pro Prospect.
The two played high school ball at Stratford High School and knew each other from their days in separate Little League programs. "He was the biggest guy in the whole Little League. He could absolutely hit and was a really good pitcher, too," Smoak said of Wieters. "I can remember when I was 12 and he was 11, we were each probably the better players in our leagues, and I heard all about him," Wieters said.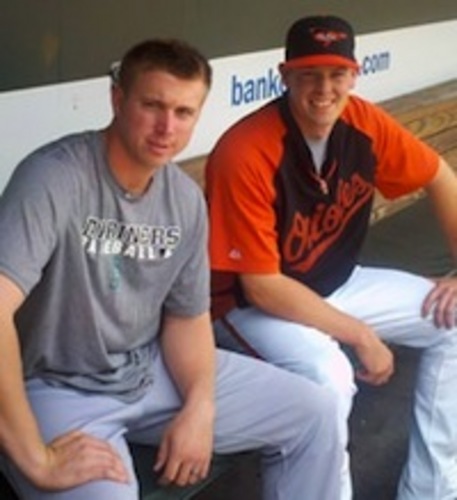 In high school, Wieters was a year ahead of Smoak, who batted ahead of him in the lineup. Wieters' teams finished second in the state tournament three times; Smoak won a championship in his senior season after Wieters had graduated and enrolled at Georgia Tech.
Smoak played his college ball at South Carolina.
"Our goal in high school was to play against each other in college in Division I schools," Wieters said. "I don't think we thought as far as going to the big leagues together because so many things have to go right and you have to be so fortunate to be able to get here. Especially for two guys from Goose Creek to be able to do it ... it is pretty special."
Both signed pro contracts after being first-round draft choices following their collegiate junior seasons. Wieters was the fifth pick in 2007, signing a $6 million bonus contract with Baltimore; Smoak, the 11th pick a year later, received a $3.5 million bonus from the Rangers.
These days, the two stay in touch and can count on getting a text message from the other if one of them has a big game. In the offseason, they fish and golf together.
At Cotuit, Smoak led all Cape League hitters with 11 home runs and a .565 slugging percentage. He batted .286 and drove in 27 runs.